APPLEWOOD VEGAN®
Banging Broccoli Bonanza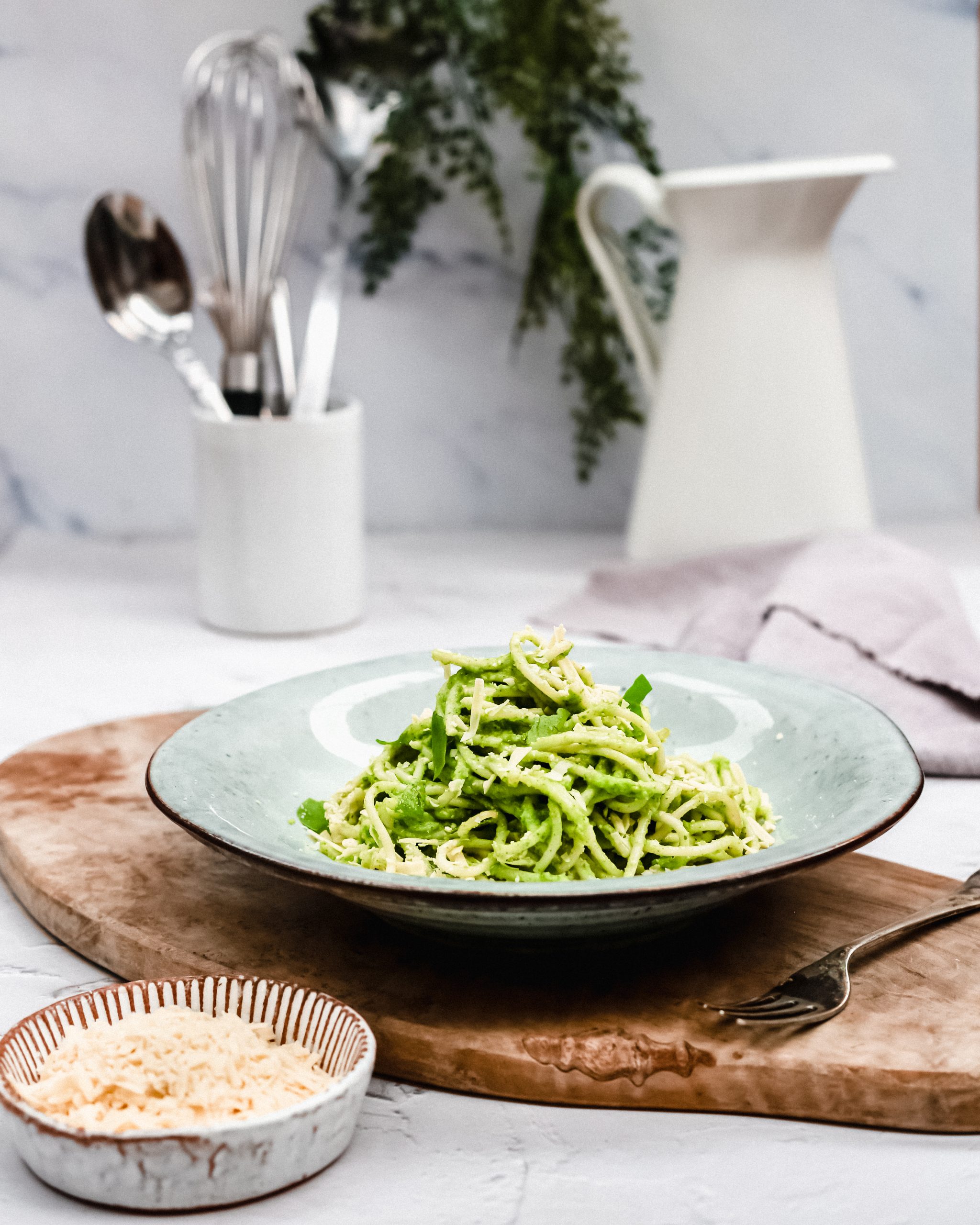 Ingredients . . .
360g dried spaghetti

2 handfuls of spinach

1 lemon (zest and juice)

50g Applewood Vegan® Grated

½ cup of water

2 tbsp extra virgin olive oil

Sprinkle of salt, pepper and Applewood Vegan® Grated (optional)
Method . . .
Boil the spaghetti according to the instructions on-pack.
Boil the broccoli for 8 minutes, then add the spinach to the saucepan and boil for another minute. 
Drain the spinach and broccoli.
Add the broccoli, spinach, lemon, cheeze, water and oil to a blender and blend until it forms a smooth sauce.   
Drain the spaghetti and combine with the sauce. 
Add an extra sprinkle of grated cheeze, salt and pepper… and enjoy!