APPLEWOOD VEGAN®
Cheezy Dodgers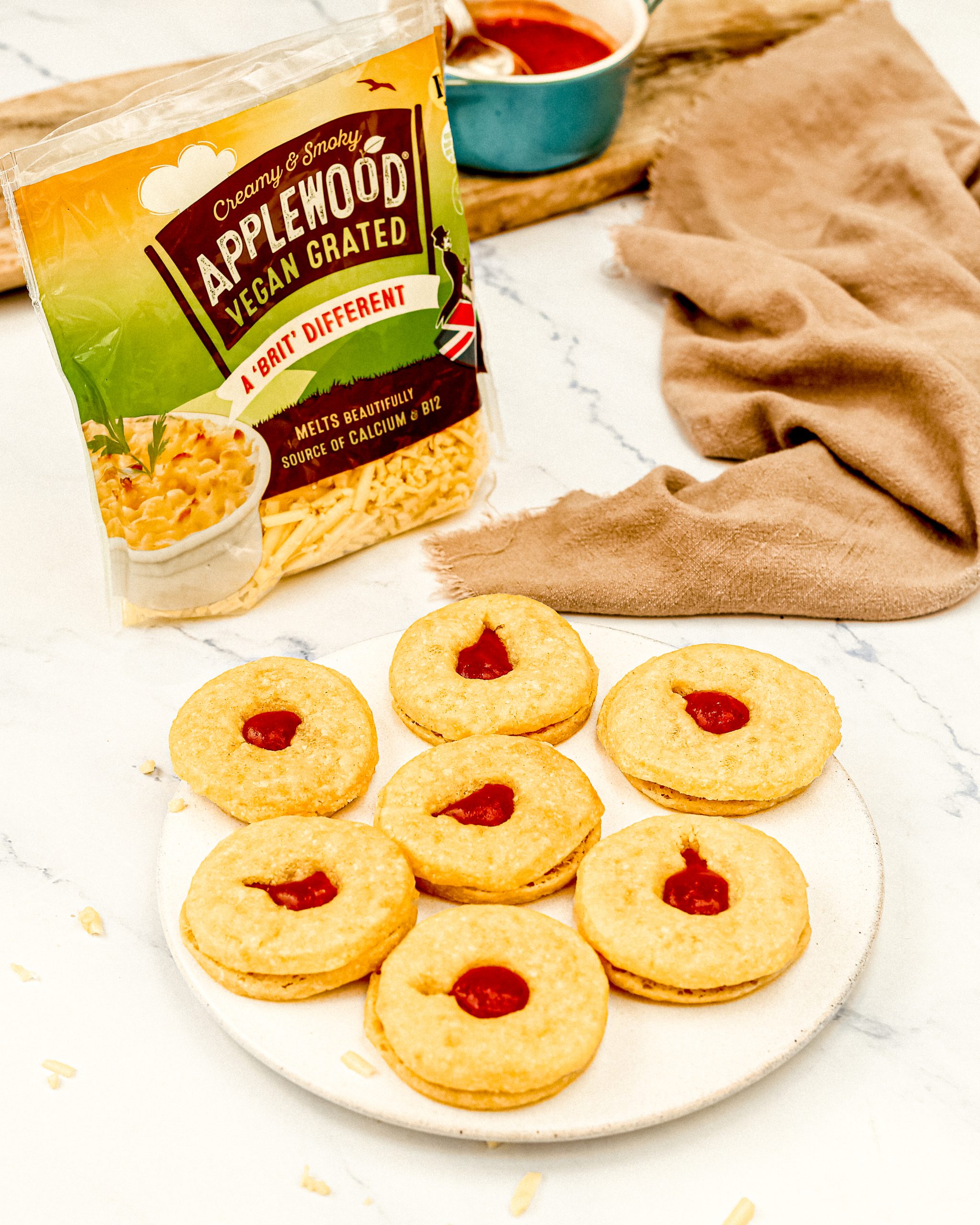 Ingredients . . .
100g plant-based butter
250g porridge oats
1 tbsp chia seeds
100g Applewood Vegan® Block, grated
Egg alternative, beaten
Small bunch of chives, snipped
2 tbsp mixed seeds (we used a mix of pumpkin, sunflower and sesame seeds)
Method . . .
Preheat the oven to 170°C.
Mix all the ingredients together in a mixing bowl using your hands until a dough is formed.⁠
Roll out the dough to a thickness of 5mm, then use a round cutter to cut out the biscuits.
Cut out the centre of half of your circles.⁠
Place the biscuits onto a floured backing tray and bake in the oven for 10-15 minutes or until golden and crispy.⁠
Once cooked and cooled, place a small spoon of tomato salsa in the centre of each biscuit that is a full circle (not the ones with holes in them).⁠
Place the biscuits which have the centre cut out, on top of the salsa and push down gently.⁠
Serve and enjoy immediately!