APPLEWOOD VEGAN®
Flavourful Focaccia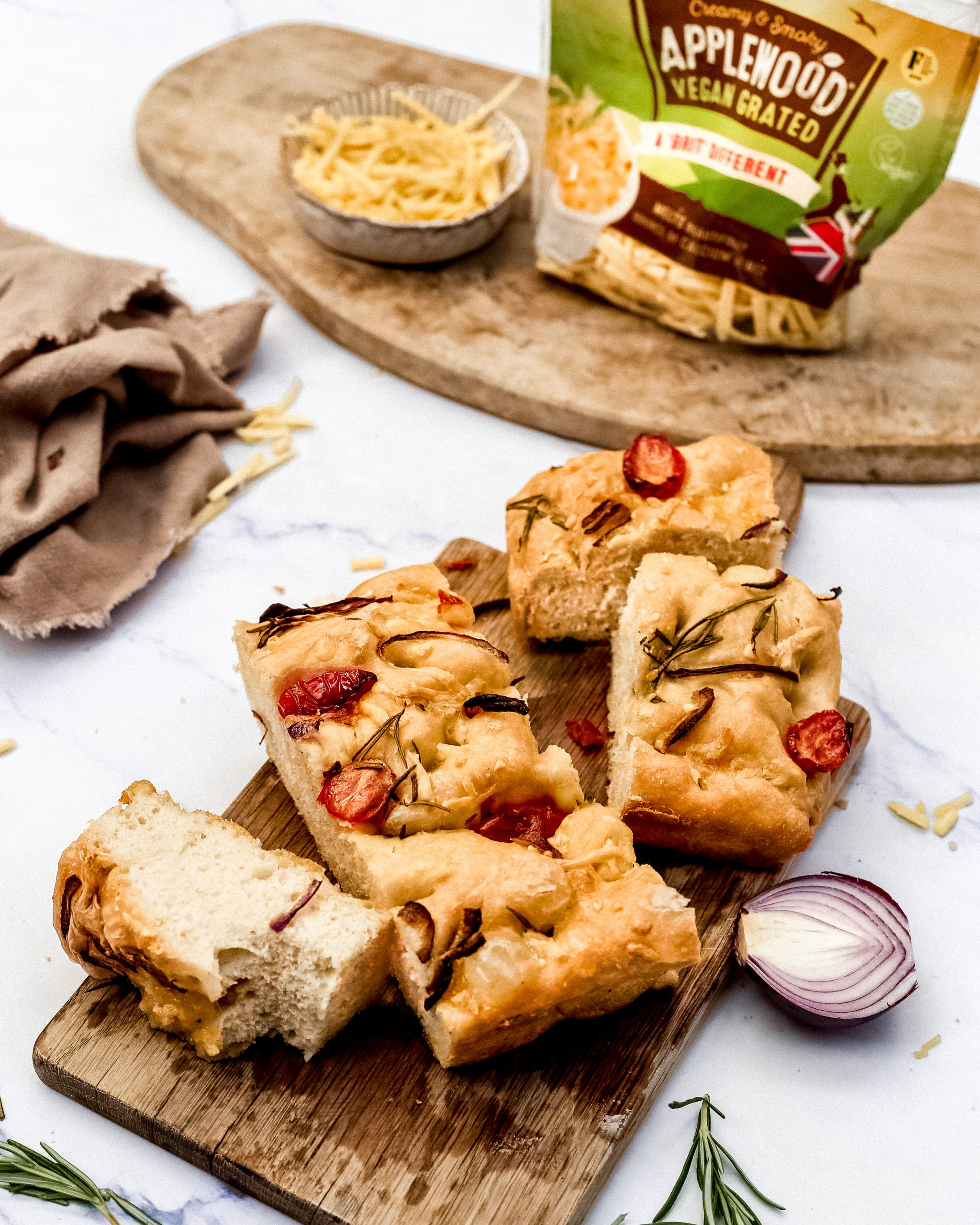 Ingredients . . .
550g strong bread flour
400ml water
7g dried yeast
15g olive oil
10g salt
Toppings to taste – we used red onion, rosemary, cherry tomatoes and a generous handful of Applewood Vegan® Grated
Method . . .
Preheat the oven to 180°c.
Mix your warm water and yeast.
Add flour to a bowl, add your yeast mixture and bring together to form a dough.
Rest the dough for 30 minutes.
Add salt and oil to the dough and combine again.
Rest the dough for 30 minutes again.
Stretch and fold the dough ×3 times every 45 minutes.
Tip the dough into a lined and oiled tray, spread evenly.
Cover and rest for 2-3 hours (or until the dough has doubled in size).
Top with your tomatoes, red onion, rosemary, and Applewood Vegan® Grated cheeze, drizzle over some oil and sea salt.
Bake at 180°c for 20-25 min until golden, puffy and crispy. Enjoy!