APPLEWOOD VEGAN®
Top-notch Corn Ribs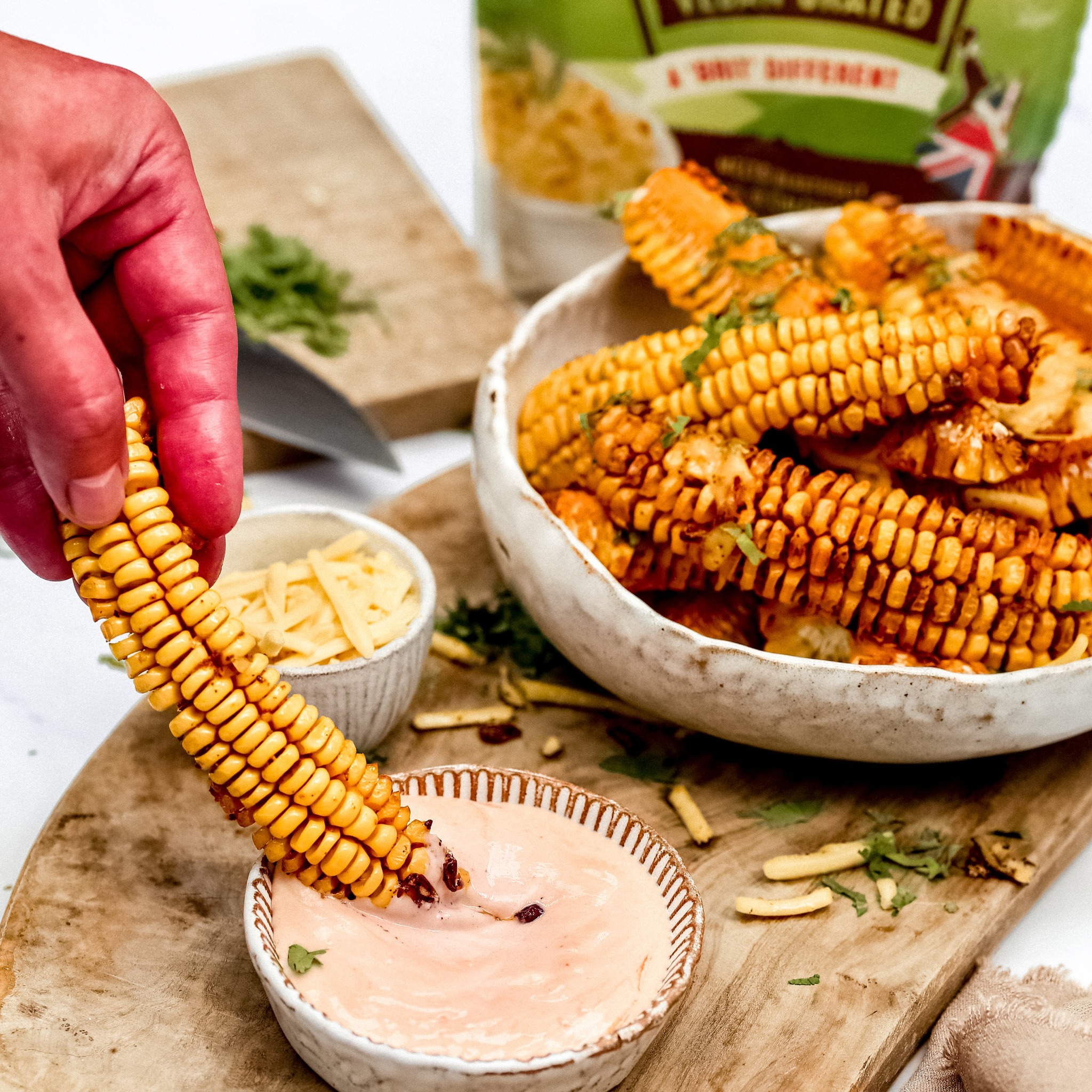 Ingredients . . .
For the Corn Ribs:
4 ears of corn (or less if you're cooking for less people – 1 per person)
4 tbsp vegan butter (melted)
1 tbsp chili powder
1 tsp smoked paprika
1 tsp cumin
1 tsp garlic powder
¼ tsp cayenne pepper
1 tbsp cilantro (chopped)
For the Cheeze Dip:
250g plant-based cream cheese, softened
Plant-based mayonnaise
Applewood Vegan® Grated
1 tsp Dijon Mustard
1/4 tsp garlic powder
1/8 tsp Cayenne Pepper (optional)
Method . . .
 For the Corn Ribs:
Preheat your oven to 200 degrees.
Chop corn cobs into quarters (or "ribs").
Melt your butter in a small bowl and then add in all the spices.
Brush the spices onto your ribs.
Add the ribs onto a baking tray and cook for 10 minutes at 200 degrees.
Serve with your cheezy dip.
 For the Cheeze Dip:
Simply mix all ingredients with a whisk until well combined and serve!