A 'Brit' Different Fresh New Look for 2023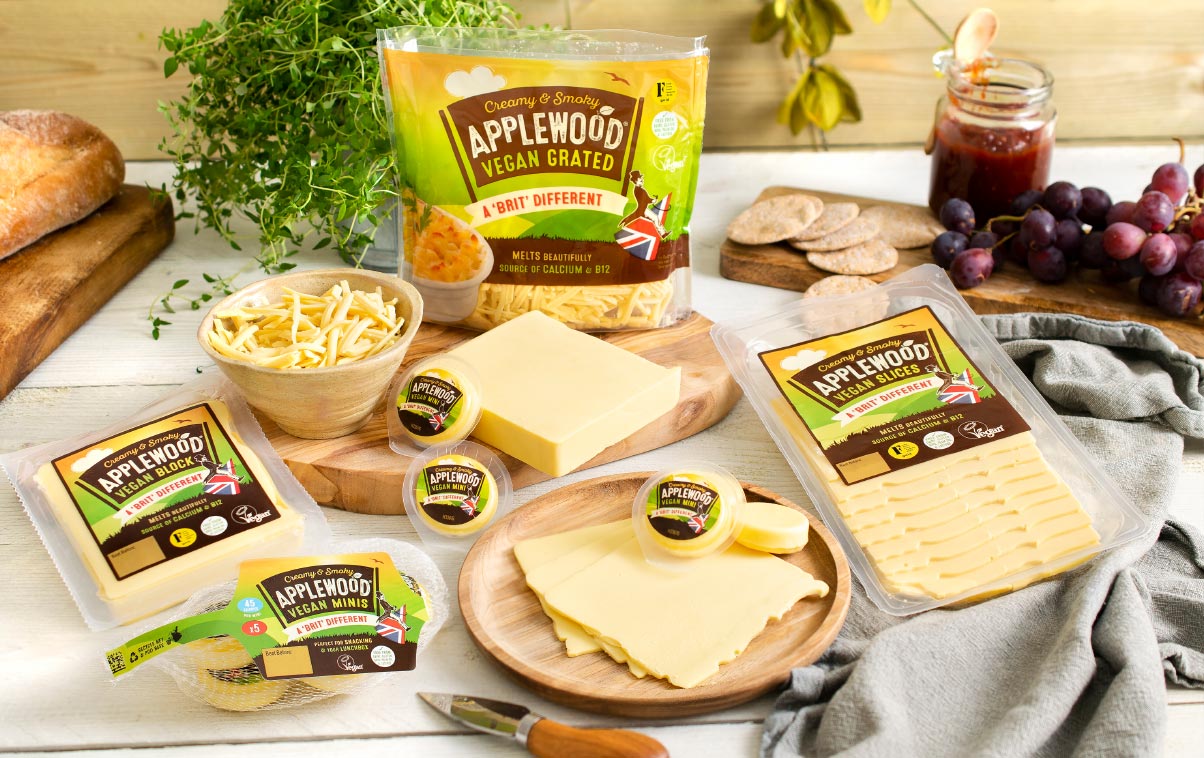 A 'Brit' Different fresh new look for 2023
The team here at Applewood Vegan® thought that it was time to give the brand a refresh. It's the first time since we launched Applewood Vegan® back in October 2019 that we have given our very popular plant-based cheeze a new look, and we think you will love it!
We wanted to give it a more contemporary feel and move away from the 'traditional British cheddar with a twist' tagline to 'A Brit Different' – we love a pun here at Applewood Vegan® HQ! The new tagline represents exactly what we are all about, a great British Cheddar Cheese with the added quirky twist of the uniquely smoky taste.
You will find the new branding across all of our Applewood Vegan® products, including the block, slices, grated and our brand-new Applewood Vegan® Minis.
Keep your eyes peeled for some new branding on our Applewood® Original and Vintage ranges launching this summer.