APPLEWOOD®
Air Fryer Pasta Snacks with a Smoky Dip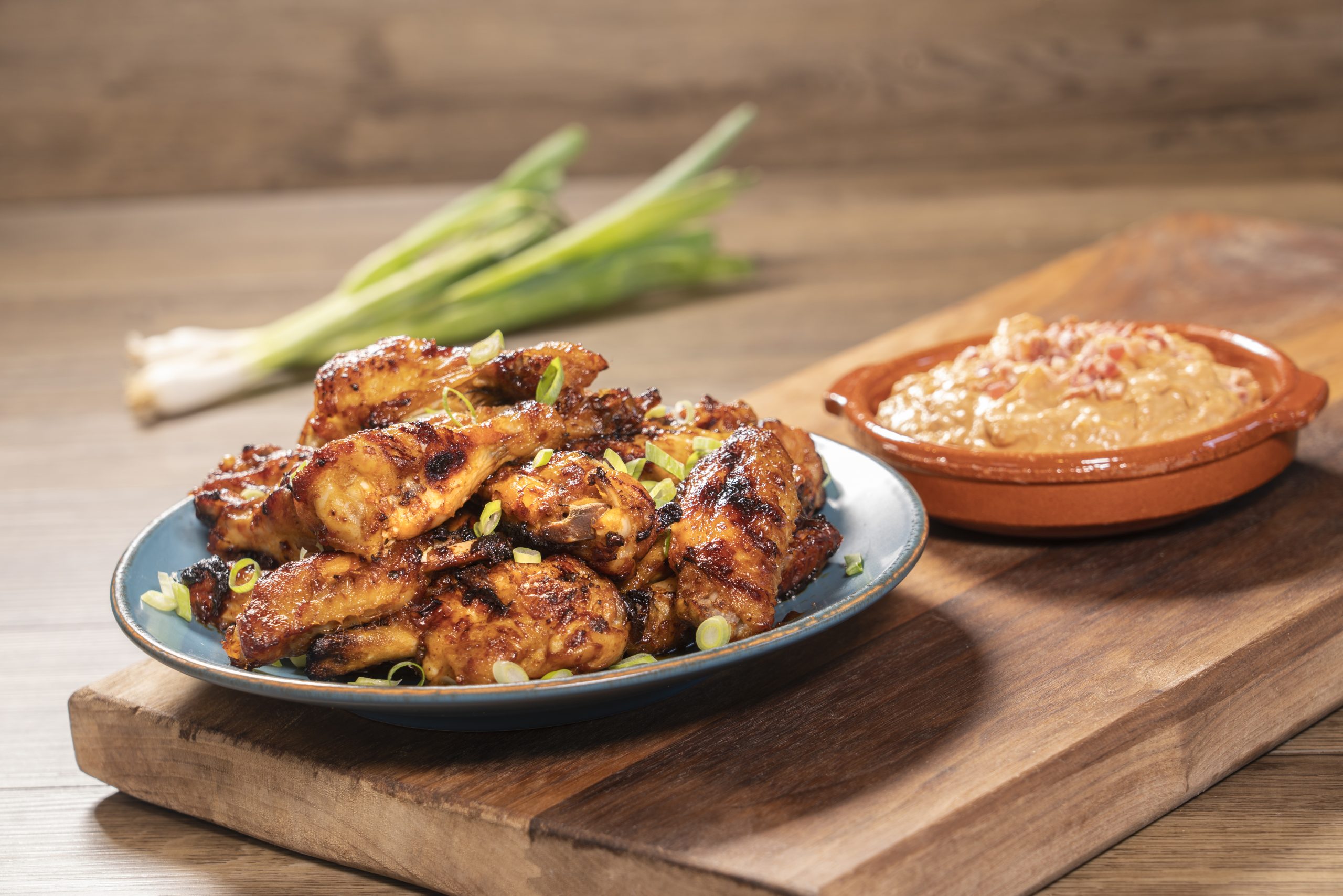 Ingredients . . .
For the pasta:
150g Rigatoni pasta tubes
1 tsp garlic salt
1 tsp dried parsley
1 tsp smoked paprika
1 tbsp oil
50g Applewood® Wedge, grated
For the Applewood® dip:
100g light mayonnaise
50g Applewood®, grated
1/8 tsp garlic salt
1 tsp dried herbs, such as chives, parsley or oregano
Method . . .
Cook the rigatoni in boiling salted water until tender. Drain.
Pour the cooked pasta into a mixing bowl and add the oil, garlic salt, dried parsley and smoked paprika. Mix well until everything is well coated. Sprinkle over the grated Applewood® and stir through the seasoned pasta.
Pour the pasta into the air fryer basket and cook at 200C for 12-14 minutes, shaking (if required) halfway through. The pasta is ready when it's golden brown and crisp. Pour the cooked pasta onto kitchen paper to absorb excess oil.
To make the Applewood® Dip, simply combine the ingredients in a small microwavable bowl and heat for 45 seconds on high power. Remove, stir and heat for a further 30-45 seconds until the Applewood® has melted. Stir and season with salt and pepper before serving with the air fried pasta snacks. Enjoy!