Applewood®, Rupert and our 'A Brit Different' Branding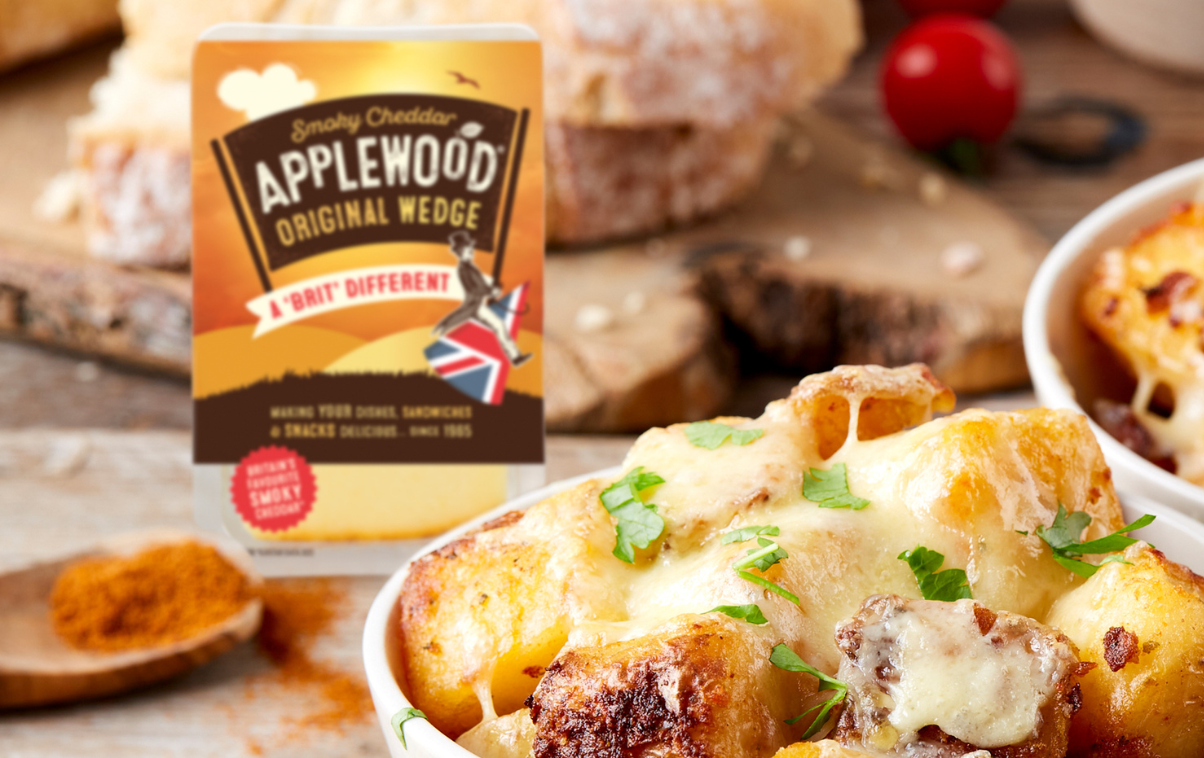 Earlier this year, we decided to embark on the first brand refresh of our much-loved, multi-award-winning Applewood Vegan which we launched back in 2019.
And now the team at Applewood HQ felt like it was time to turn out attention to sister brand, Applewood, which is the UK's number one smoky cheese and is also multi-award winning.
Like Applewood Vegan, we have given our traditional Applewood brand and packaging a more contemporary feel by embracing its new 'A Brit Different' tagline, which we feel sums up our amazing, cheeky little rustic cheese, which is quite eccentric in its taste and proudly British.
The new packaging establishes Applewood as a 'Brit' different from boring old cheddar as it delivers a unique and subtle smoky flavour, which is earthy, warm, comforting and toasty. And Rupert is the quirky-looking English gent on the package and really symbolises the new look and feel of the rebranded Applewood.
Keep your eye out for the new branding on packs of Applewood wedge and slices in supermarkets across the UK, including Sainsbury's, Tesco, Morrisons, Asda and Waitrose. We can't wait to hear what you think of Rupert, we hope you love his 'Brit different' style as much as we do.