Applewood Vegan® Wins its 12th Award!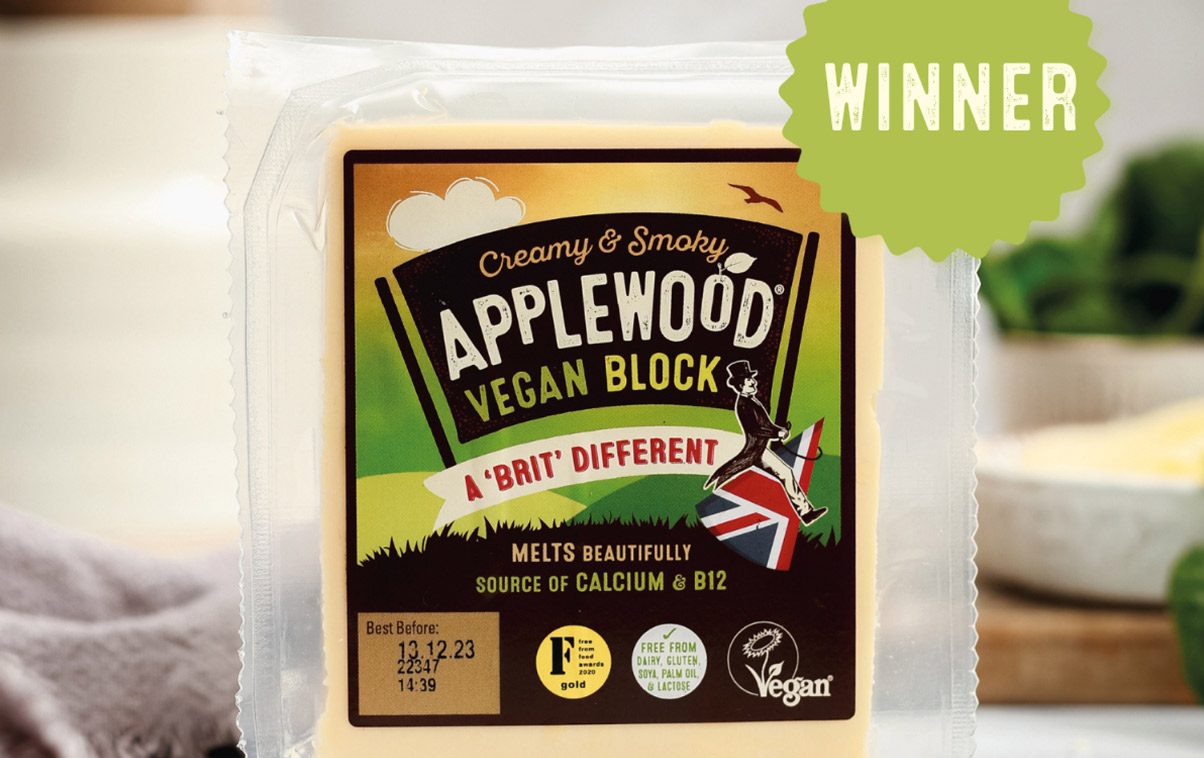 Put the champagne on ice, Applewood Vegan® has something to celebrate… we have won our 12th award!
The judges over at the highly regarded Vegan Food and Living magazine have given our Applewood Vegan® Block the Silver Award in the Best Cheese Brand category.
The Vegan Food and Living Awards are highly thought of in the plant-based world and we are truly honoured to have received this latest award, which will sit nicely among our 11 other awards in our trophy cabinet.
Since we launched Applewood Vegan® back in October 2019, we have won 12 awards – have we mentioned that before? Some of our favourites include the Gold award at the FreeFrom Food Awards 2020; Best Vegan Cheese in the 2019 Vegan Food UK Awards; and Best Vegan Cheese For Melting in the Vegan Cheese Co. 2019 Awards; and the Silver Award in the Dairy Free Cheese Alternative category at the International Cheese Awards 2022.
And we are hopeful of adding to this mighty impressive awards collection this year – watch this space!