Asda Expands Plant-based Cheeze Range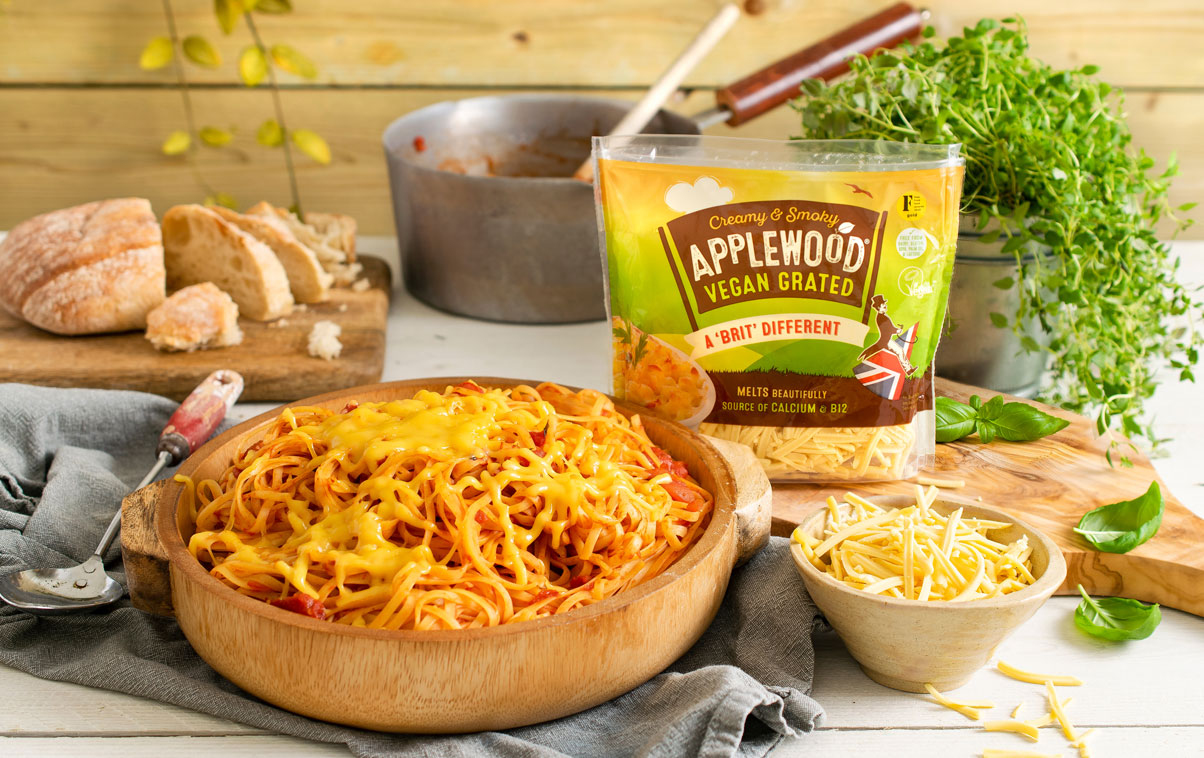 Supermarket giant Asda is growing its plant-based cheeze selection by adding Applewood Vegan® to its range at stores across the UK.
Applewood Vegan® is one of the UK's most popular plant-based cheeses and is the vegan version of the UK's number one smoky cheese, Applewood®.
Earlier this year, Applewood Vegan® launched its first plant-based snacking cheeze, Applewood Vegan® Minis, which Asda will be stocking alongside the multi-award-winning Applewood Vegan® Grated.
The Applewood Vegan® Minis Snacking Net only launched in March and has already won the Gold Award in the Dairy-Free Cheese Alternative category in the International Cheese Awards 2023 last month.
Talking about the new listings, Ffion Davies, Senior Brand Manager for Applewood Vegan® said: "Asda has been a pioneer for our plant-based brands. Asda was the first supermarket group to sell Applewood Vegan® which it launched back in October 2019. It proved to be so popular with vegans – and flexitarians – when it launched, that 40% of the Asda stores that stocked it sold out on the first day.
"So, we are over the moon that Asda is going to be extending its range to stock our first plant-based snacking range, Applewood Vegan® Minis. As well as being great for our brands, it is also really good news for foodies who prefer plant-based options to be able to access a wider range of cheezes at more stores across the UK."
Applewood Vegan® Minis and Applewood Vegan® Grated are launching in Asda this week.
​