APPLEWOOD®
Cheesy Bacon & Egg Hash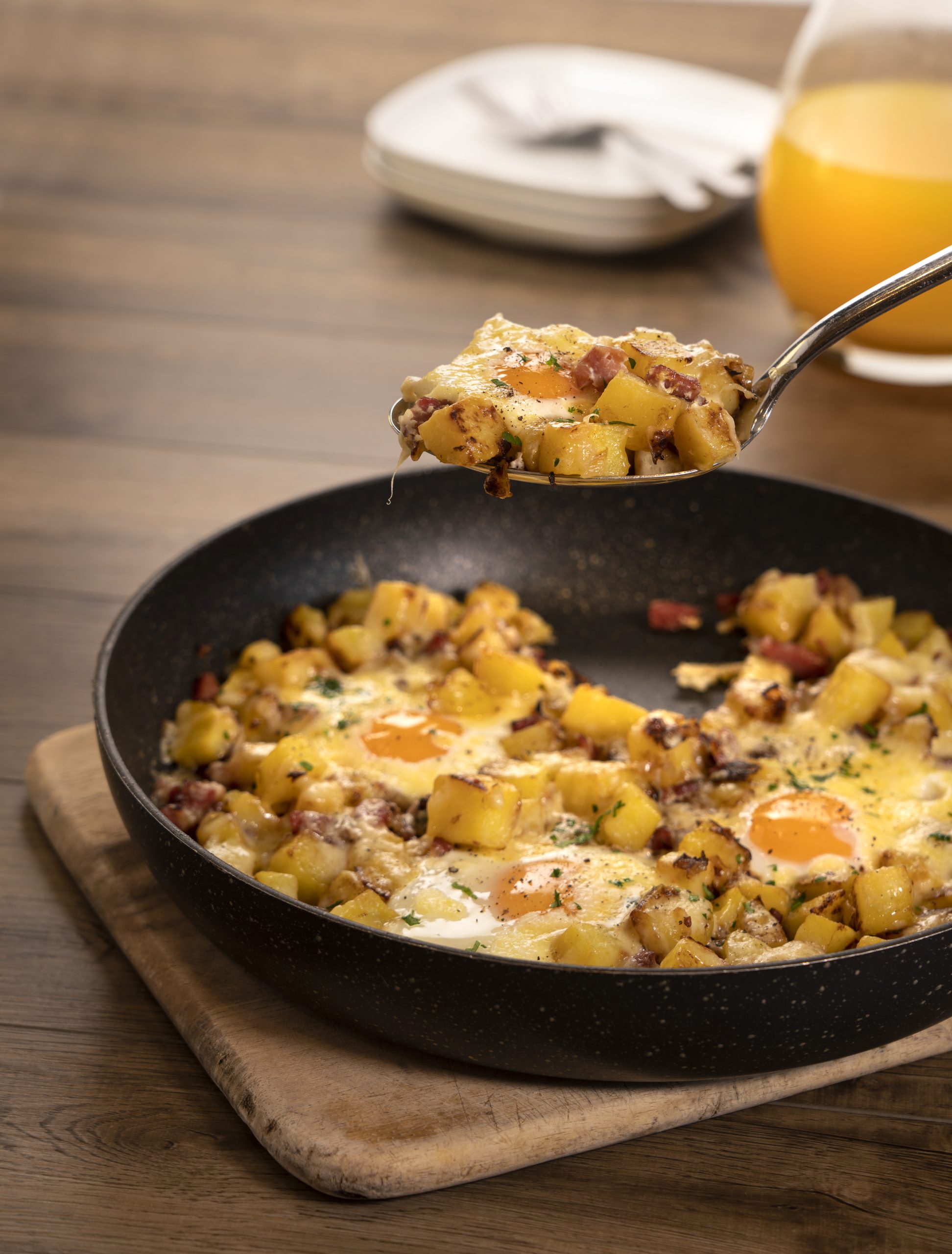 Ingredients . . .
700g Potatoes, peeled and cut into 1cm cubes
2 tbsp vegetable oil
200g smoked bacon, chopped
1 medium onion, peeled and roughly chopped
4 large eggs
120g Applewood® Wedge, grated
Salt & pepper
Method . . .
Heat the oil in a large frying pan over a medium heat and add the potatoes, cover and fry for 15 minutes, stirring regularly.
Add the chopped onion to the potatoes and continue to fry for another 5 minutes until the potatoes are tender and lightly coloured.
Stir in the chopped bacon and increase the heat to medium-high, fry for 5-8 minutes until the bacon is cooked.
Create 4 wells in the potato mix and carefully add the eggs. Sprinkle over the grated Applewood®. Reduce the heat to medium, cover the pan and cook until the egg whites are set and the cheese has melted.
Season the eggs with a little salt and pepper if required and serve immediately with a dollop of ketchup. Enjoy!