APPLEWOOD®
Cheesy Sauce for Loaded Nachos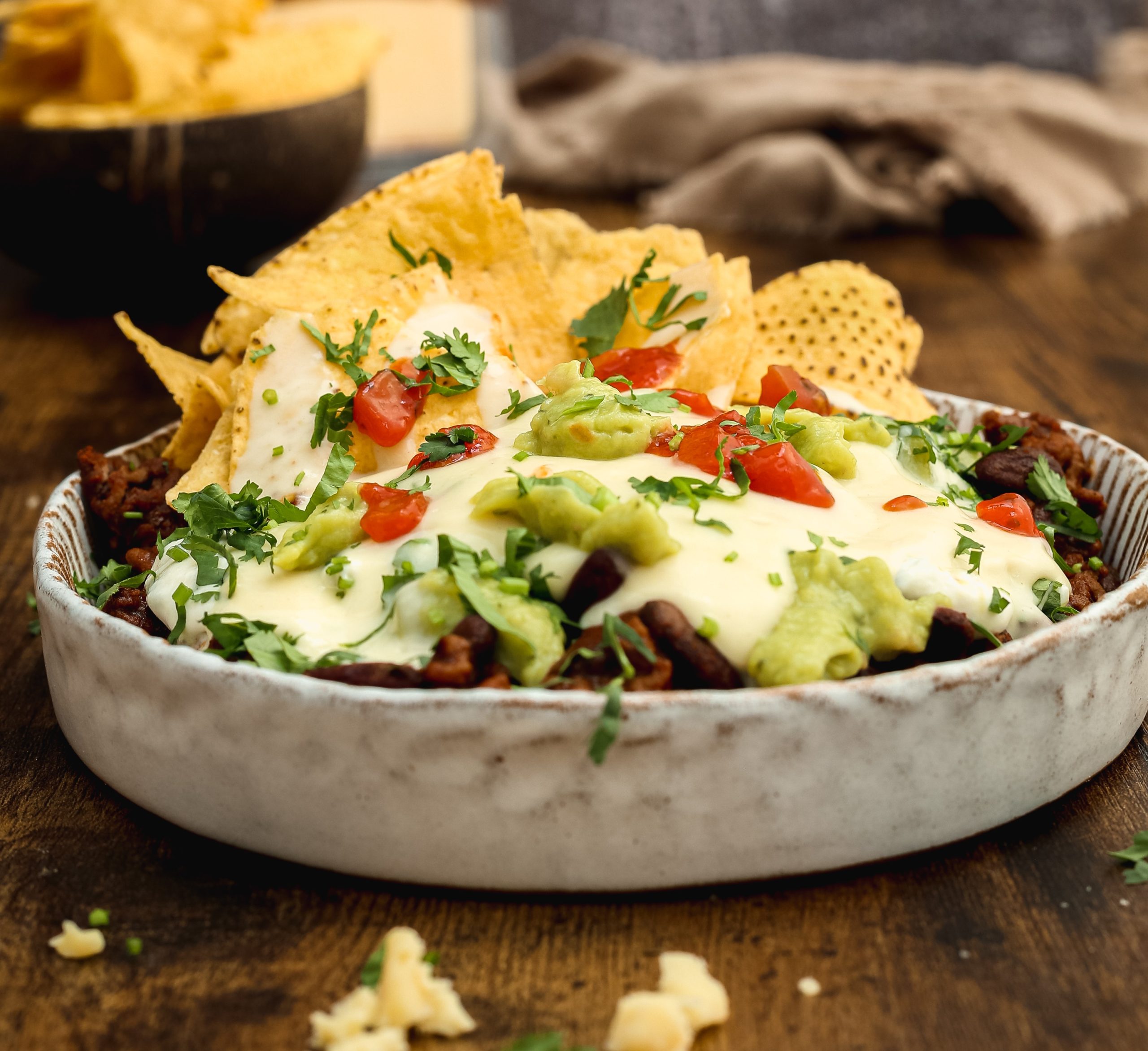 Ingredients . . .
325ml full-fat milk
185g Applewood® Wedge, grated
30g unsalted butter
25g plain flour
1 tbsp. paprika
Pinch of salt
Pinch of pepper
Method . . .
Place a saucepan on a medium heat. Melt the butter slowly then add in the plain flour to make a roux.
Gradually whisk the milk into the flour, stirring constantly. Keep whisking and adding the milk until the sauce is smooth and silky.
Once all the milk has been added, keep stirring and reduce the heat to its lowest setting.
Cook the sauce for a further 4 minutes and then stir in the Applewood® cheese, salt, pepper and paprika.
Let your sauce cool slightly then load up your nachos with your favourite toppings.