APPLEWOOD VEGAN®
Cheezy Black Bean Burgers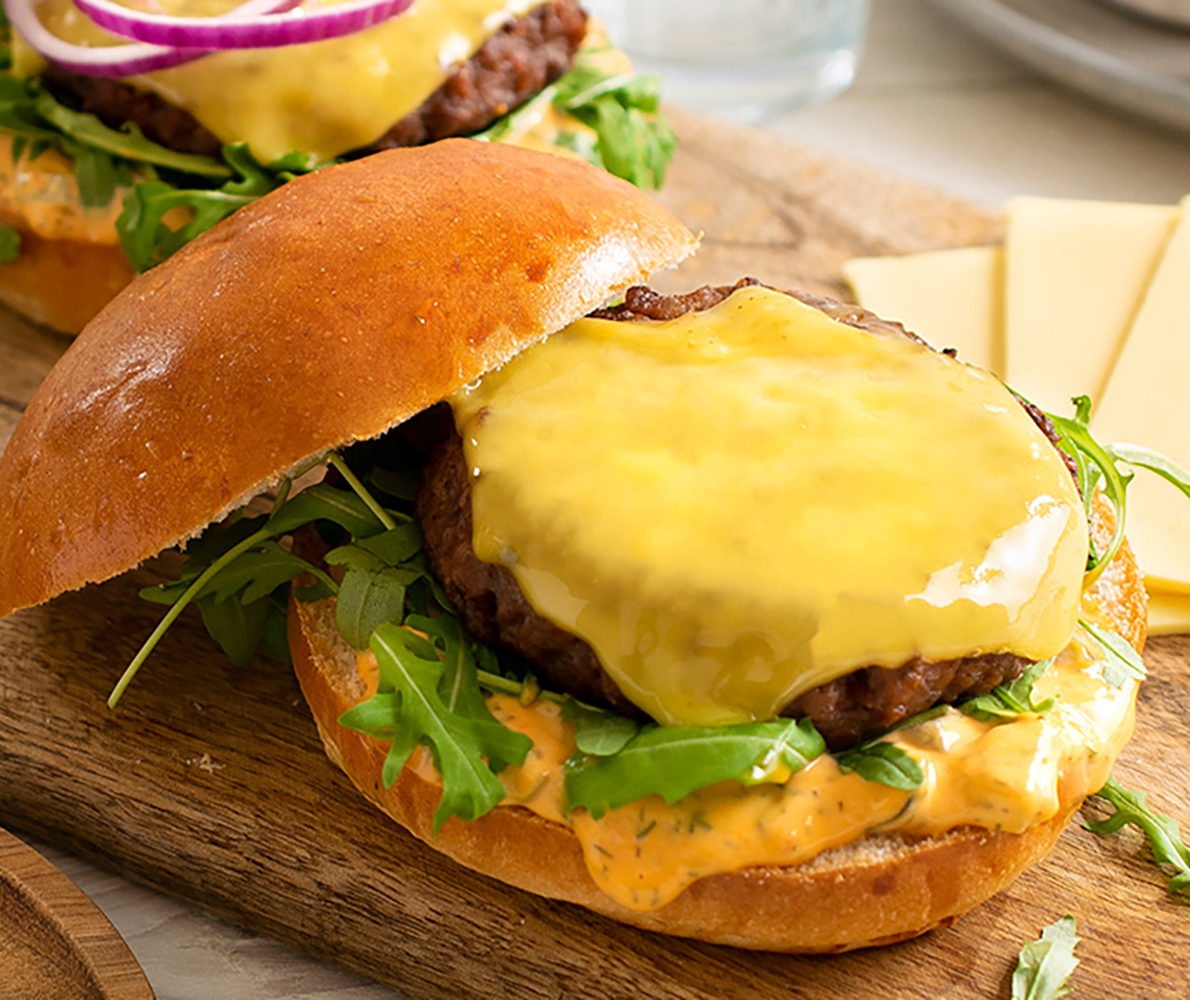 Ingredients . . .
400g canned black beans
75g breadcrumbs
2 cloves garlic, crushed
5 tbsp olive oil
Pinch of salt and pepper
Vegan buns
1 tsp Italian herbs
1 pack of Applewood Vegan® Slices
1 red onion, sliced (optional)
50g mixed leaf salad (optional)
Method . . .
Preheat the oven to 180°C.
Mix the black beans, breadcrumbs, crushed garlic, salt, pepper, Italian herbs, and 2 tbsp of olive oil.
Divide the mixture into 4 or 5 patties (depending on how big you like them) and knead into a patty shape.
Heat 3 tbsp of olive oil over a medium heat pan, then add in the patties. Cook for 7 minutes per side, or until golden brown.
Build your burger… add the patties onto the bun, top with Applewood Vegan® Slices, red onion, and salad. Get stuck in and enjoy!