APPLEWOOD VEGAN®
Cheezy Sweet Potatoes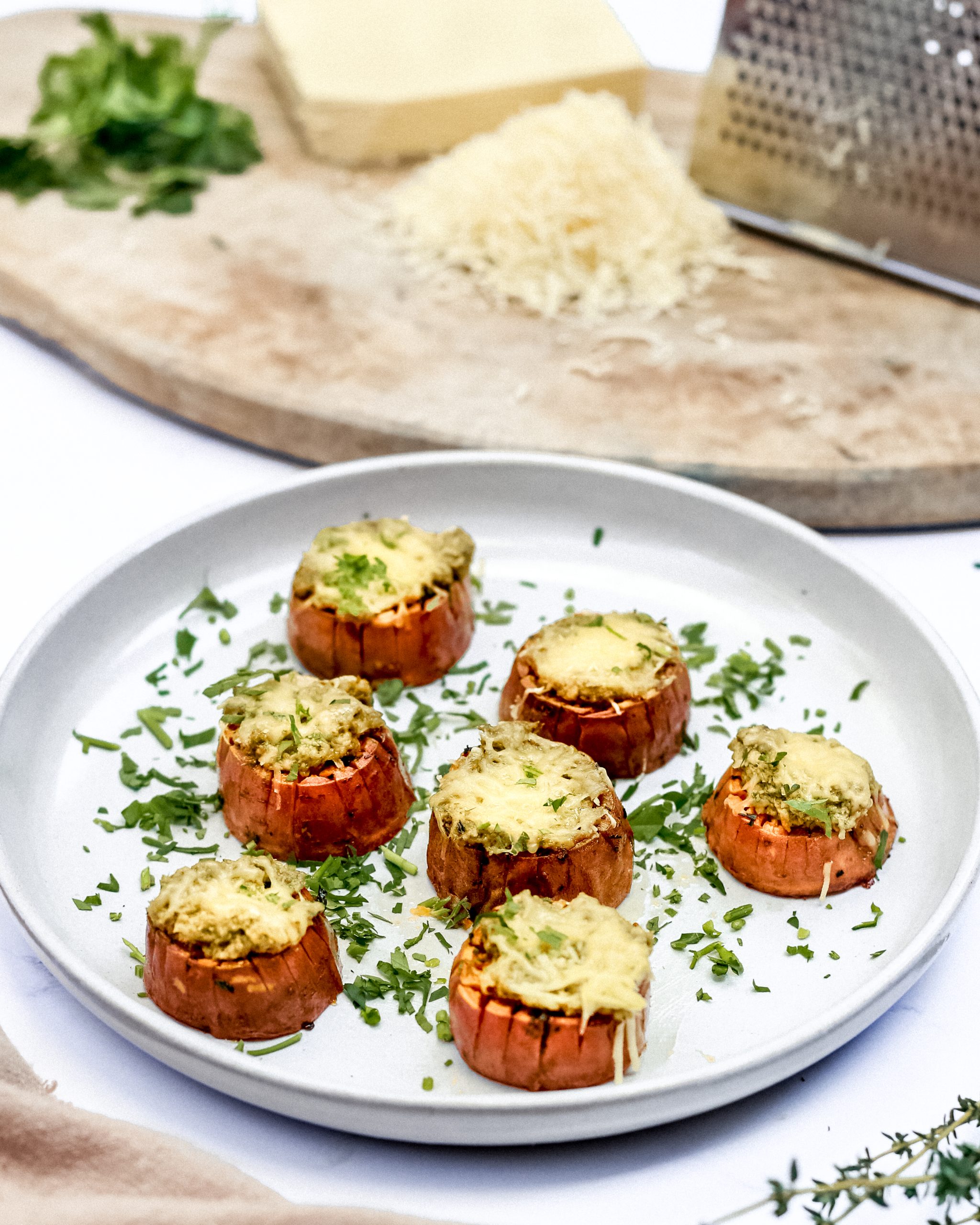 Ingredients . . .
70g Applewood Vegan® Block, thickly sliced
1 large sweet potato
3 tbsp oil
1 tbsp pesto
1 tsp Italian herbs
Method . . .
Preheat the oven to 180 degrees.
Cut the sweet potato into thick slices and add to a large roasting pan.
Cover the potatoes in the oil and herbs – mix until everything is well coated and then spread them out evenly in the pan.
Cook for 20 minutes at 180 degrees.
Take the pan out of the oven. Add a dollop of pesto and slice of Applewood Vegan® onto each sweet potato slice.
Pop into the oven until the cheeze is bubbling and crispy on top… and enjoy!