APPLEWOOD®
Classic Cheese and Chive Scones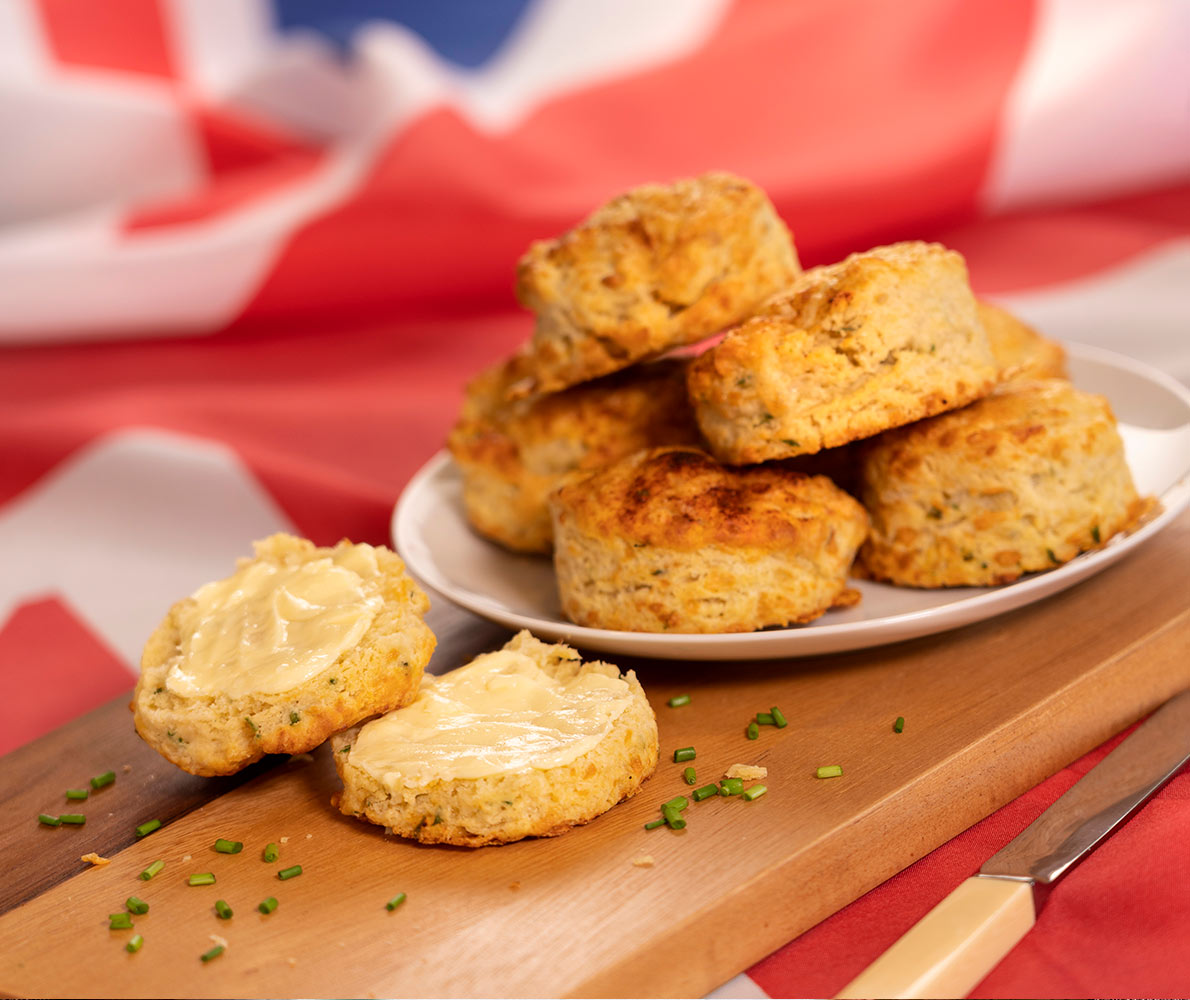 Ingredients . . .
225g self-raising flour
1 tsp baking powder
½ tsp salt
1 tsp dried chives
1 tsp mustard powder
55g butter, cubed
150g Applewood® Wedge, grated
120ml milk, plus extra for brushing
Smoked paprika, for dusting
Method . . .
Preheat the oven to 220°C/200°C fan/gas 7.
Sift the flour, baking powder, salt and mustard powder into a food processor.
Add the butter and pulse until the mixture resembles fine breadcrumbs. If you don't have a food processor, rub butter into the dry ingredients in a mixing bowl with your fingers.
Tip the mixture into a mixing bowl. Add the dried chives and 100g of the grated Applewood®. Add most of the milk and using a table knife mix to form a soft dough; adding the remaining milk if required. Bring the mixture together with your hands, but don't over work it.
Transfer to a floured surface and roll to 2.5cm thick.
Use a 6cm pastry cutter to cut five scones. Bring together the surplus dough, re-roll and cut the final scone.
Place the scones on a lined baking sheet, brush with milk and sprinkle with the remaining Applewood® and dust with smoked paprika.
Bake in the preheated oven for 12-14 minutes until golden and firm.
Serve warm with butter.