APPLEWOOD VEGAN®
Comforting Tomato Soup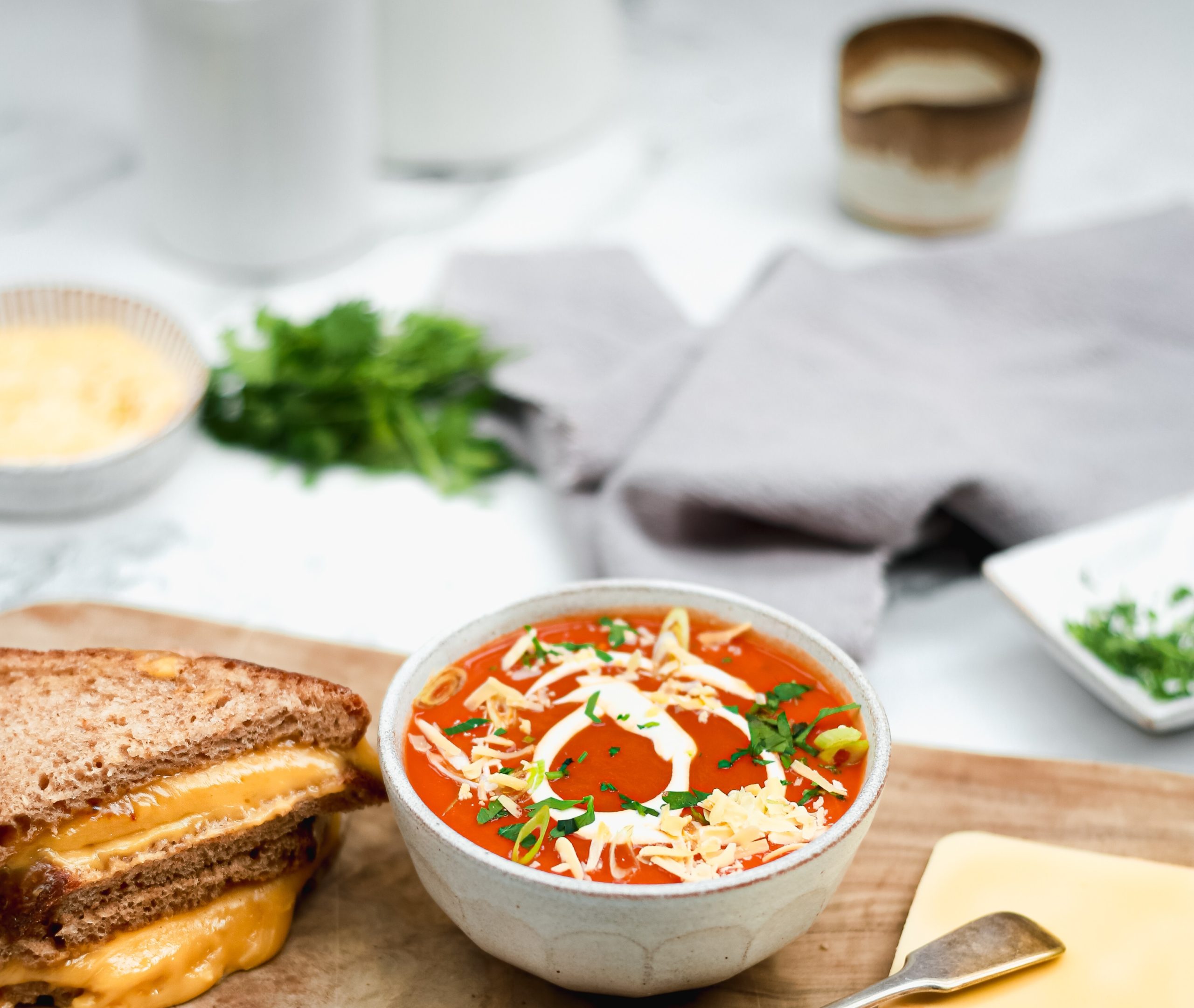 Ingredients . . .
1 tbsp olive oil
1 small white onion (chopped)
1 can of whole peeled tomatoes
1 cup water
1 pinch of salt
1 tsp dried oregano
1 tsp dried basil
1/3 cup coconut milk
Applewood Vegan® Grated
Method . . .
Heat the olive oil in a saucepan, add onions and cook for 7-8 mins until soft.
Throw in the can of tomatoes (with their liquid) and the water, gently smashing the tomatoes with a spoon.
Add oregano, basil, and salt.
Bring to the boil and then let the soup simmer for 8 to 10 minutes.
Cool the soup for 5 minutes and then add to a blender. Blend until smooth.
Return the soup to the pot and stir in the coconut milk.
Top with cashew cream, coriander and Applewood Vegan® Grated.
Dip in a cheezy toastie and prepare for the taste sensation of your life!