APPLEWOOD®
Cool Taco Shells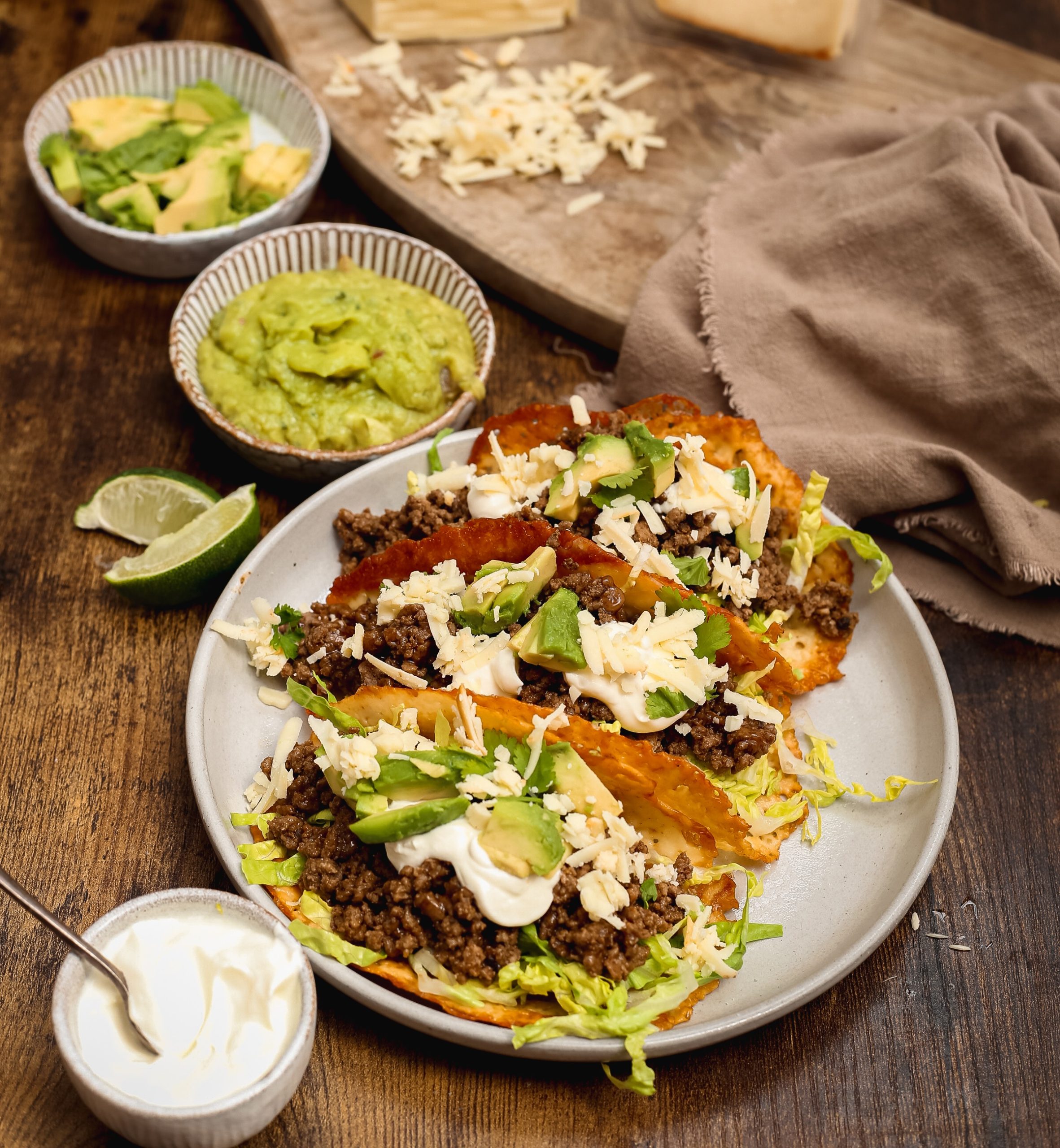 Ingredients . . .
185g Applewood® Wedge, grated
Your favourite taco filling 
Method . . .
Preheat the oven to 200C/180C fan/gas 6.
Line two baking trays with parchment paper.
Spread your grated cheese onto the parchment paper into four 6-inch circles, placing them 2 inches apart.

Bake in the oven until the cheese has melted and is golden brown (6-8 minutes).

Cool for 2-3 minutes, then lift the melted cheese with a spatula and drape over a rolling pin to make a taco shell shape.

Cool until set (approx. 10 minutes) and serve with your favourite fillings!