APPLEWOOD®
Corn Fritters with Hilltop Honey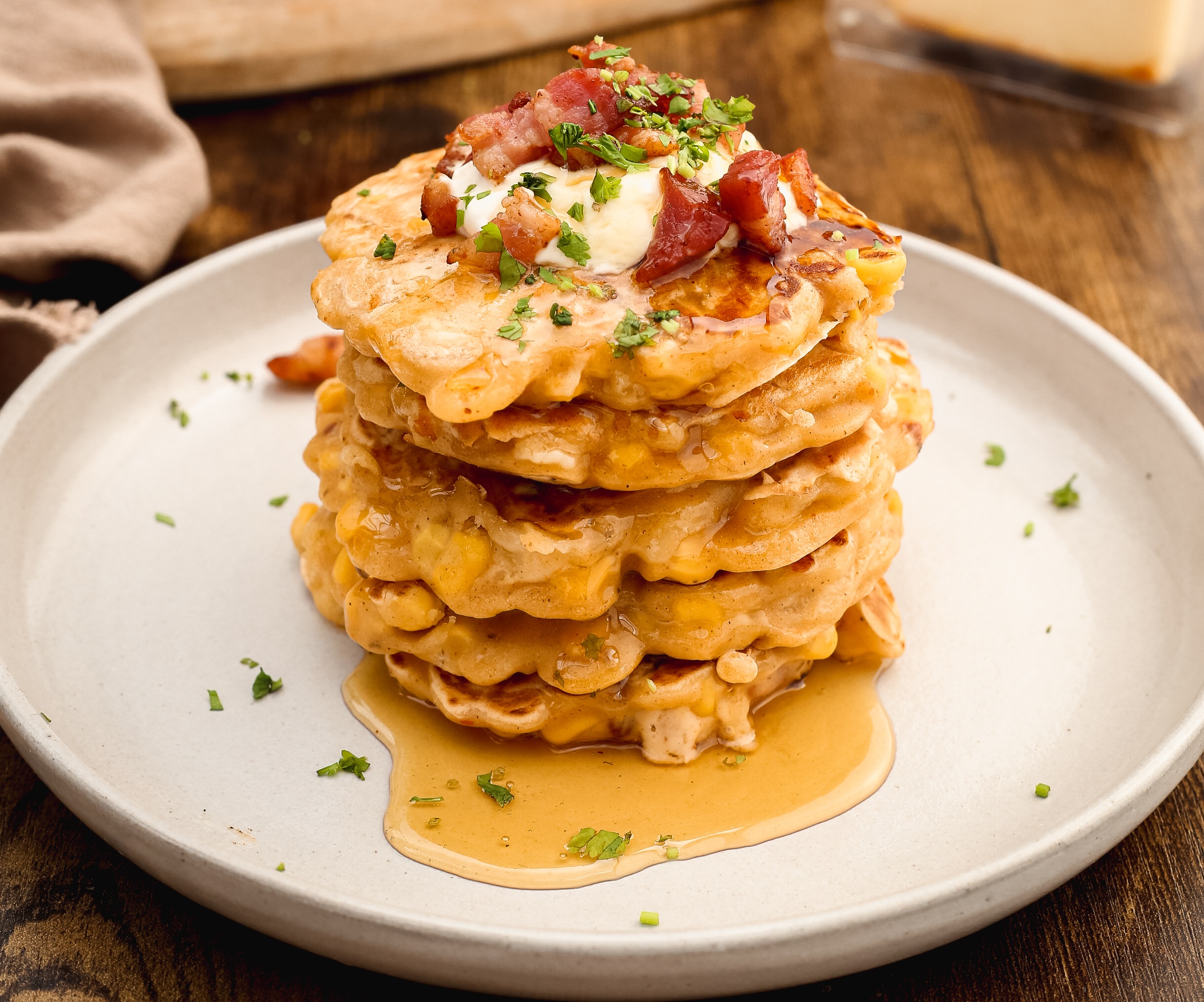 Ingredients . . .
340ml can of sweetcorn
1 tsp cajun seasoning
2 eggs
4 slices of bacon- cooked and finely chopped
1 cup of self raising flour
3/4 cup of milk
1/2 cup of Applewood®, grated
Toppings – Hilltop honey, sour cream, bacon
Method . . .
Preheat pan on a medium heat.
Place corn kernels, flour and cajun seasoning in a large bowl. Stir to combine.
Add the eggs and milk. Stir until a thick batter forms.
Add the bacon (leave some aside for topping) and Applewood® cheese and gently stir to combine.
Place about 2 tbsp size mounds of the fritter mixture on pan, then flatten.
Cook the fritters for about 3 minutes per side, or until they're golden brown and crispy.
Top with bacon, sour cream and drizzle with honey.