APPLEWOOD VEGAN®
Dairy Free Sundae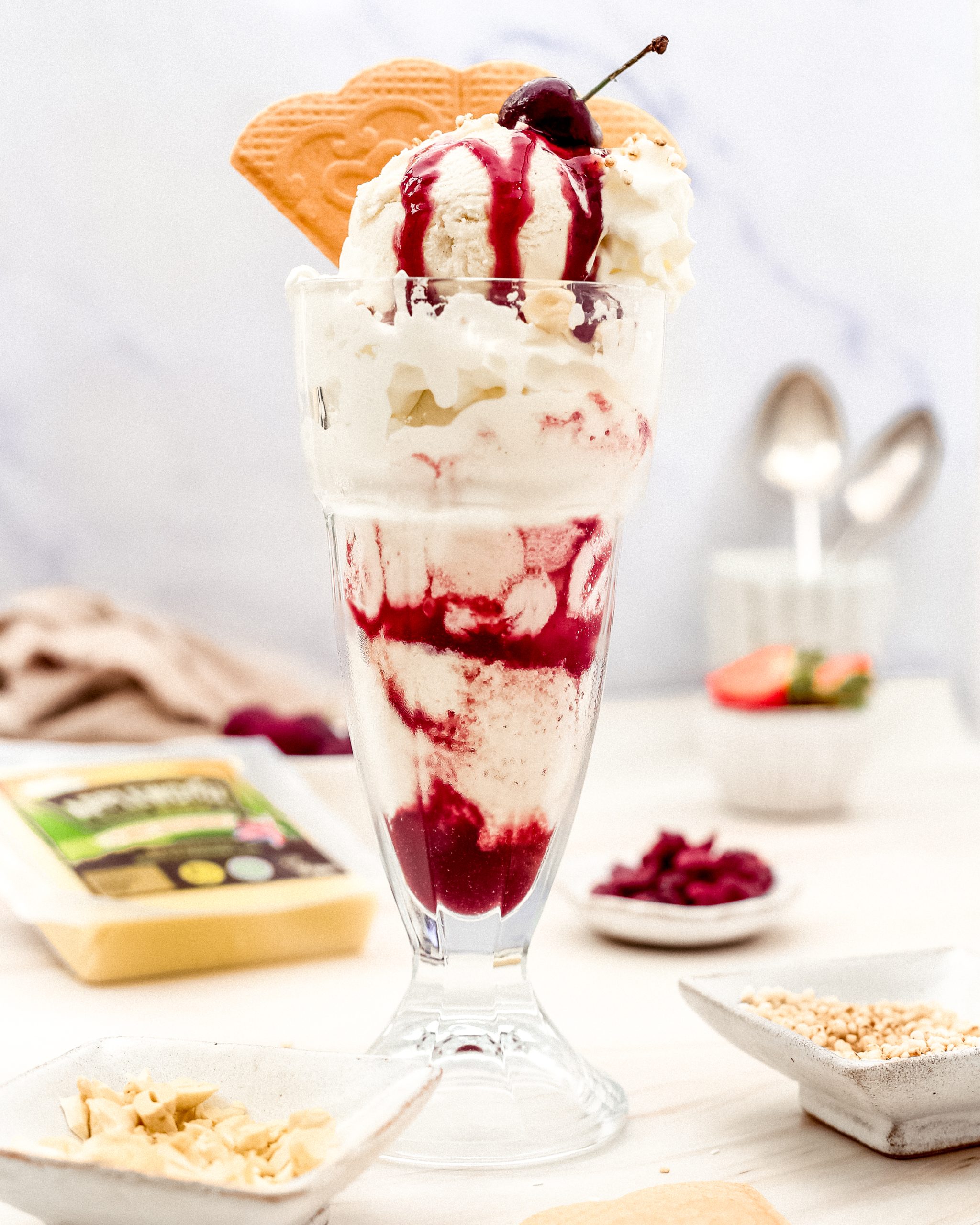 Ingredients . . .
600ml plant-based cream
350ml plant-based milk
280g sugar
4 egg yolks lightly beaten
1 tub dairy free cream cheese, cut into small cubes
300g Applewood Vegan® Grated
1 tsp vanilla extract
1 tsp yellow food colouring
Method . . .
In a saucepan combine the cream, cream cheese, milk, and sugar. Heat slowly while continuously mixing until it reaches nearly boiling point (do not boil) and sugar is completely dissolved.

Place egg yolks in a mixing bowl then slowly pour in around a cup of the heated cream mixture whilst whisking.

Pour the egg mixture into the saucepan and heat whilst continuously mixing. Dip in a tablespoon to see if the liquid sticks to the back of the spoon… if it does then you can turn off the heat. If not, continue to heat until ready.

Place in a heat proof container and add the drops of yellow food colour and vanilla extract, mix gently with a spoon. Leave to cool down before placing in the fridge for at least four hours.

Prepare your ice cream maker and pour the cream mixture together with your grated Applewood Vegan®. Churn for 30 minutes.

To firm the ice cream up more, you can freeze for 6 hours.
Add your ice cream to a sundae glass and add your favourite toppings… ENJOY!