APPLEWOOD VEGAN®
Gooey Dairy Free Cheezy Potato Croquettes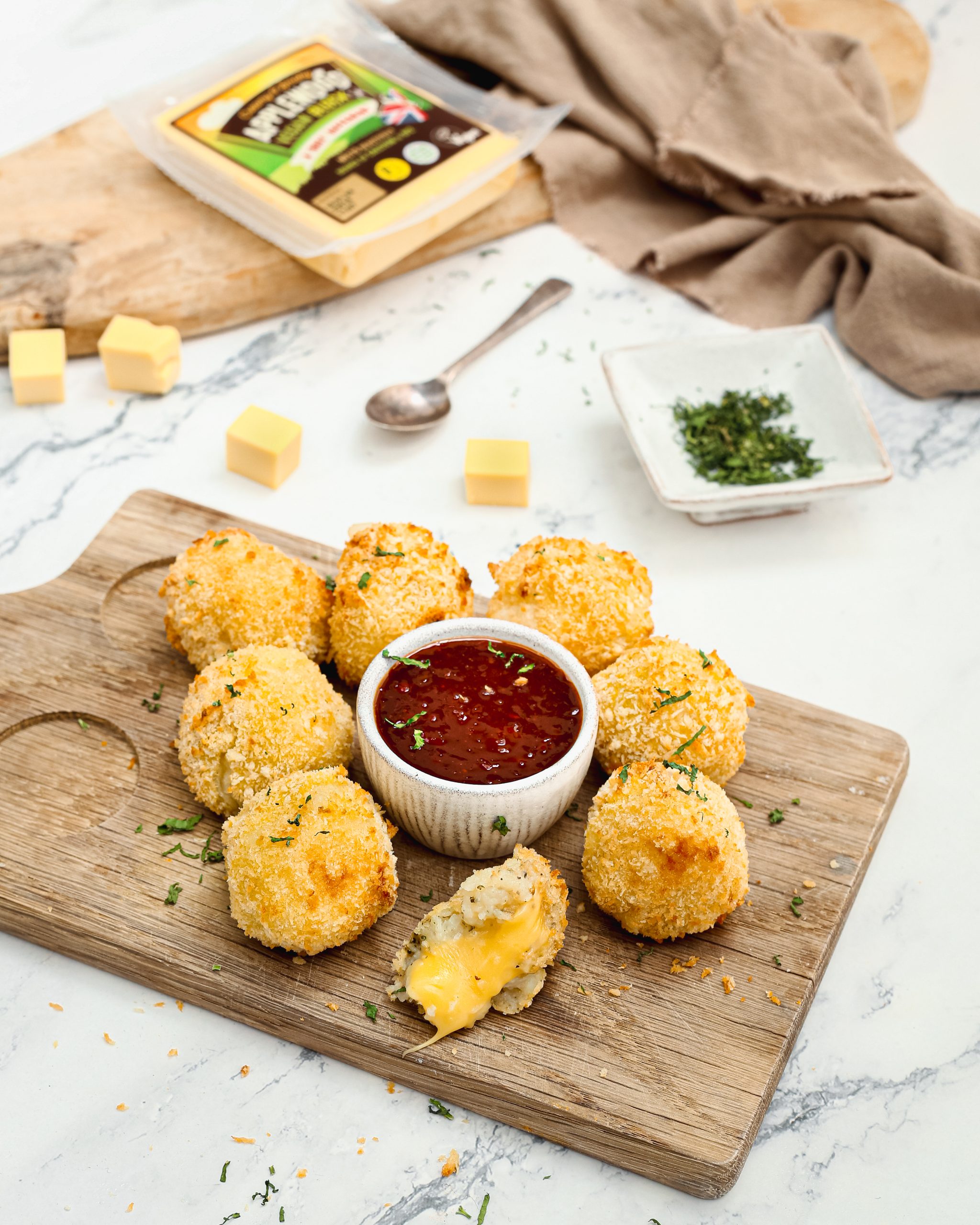 Ingredients . . .
750g floury potatoes, cut into chunks

25g/1oz margarine 

2 egg yolks plus 2 whole eggs

50g Applewood Vegan® Block, diced

1 tsp mixed herbs

1 tsp garlic granules

1 tsp onion granules

50g/1¾oz plain flour

100g/3½oz panko breadcrumbs

Olive oil, for drizzling

Salt and freshly ground black pepper
Method . . .
Boil the potatoes for 12-15 mins or until tender, then drain and return to the pan over a low heat for 1-2 mins until they 'dry out'.

Add the margarine, mixed herbs, garlic granules, onion granules and egg yolks and mash well, then season to taste.
Next, form a little ball with a spoonful of the mash potato. Push a cube of the vegan cheeze into the centre and seal the edges.
Dip each ball into the flour, then the egg, then the breadcrumbs until all balls have been covered.
Air fry on 210°c for around 16 minutes, then serve and enjoy!