APPLEWOOD VEGAN®
Moreish Mac 'N' Cheeze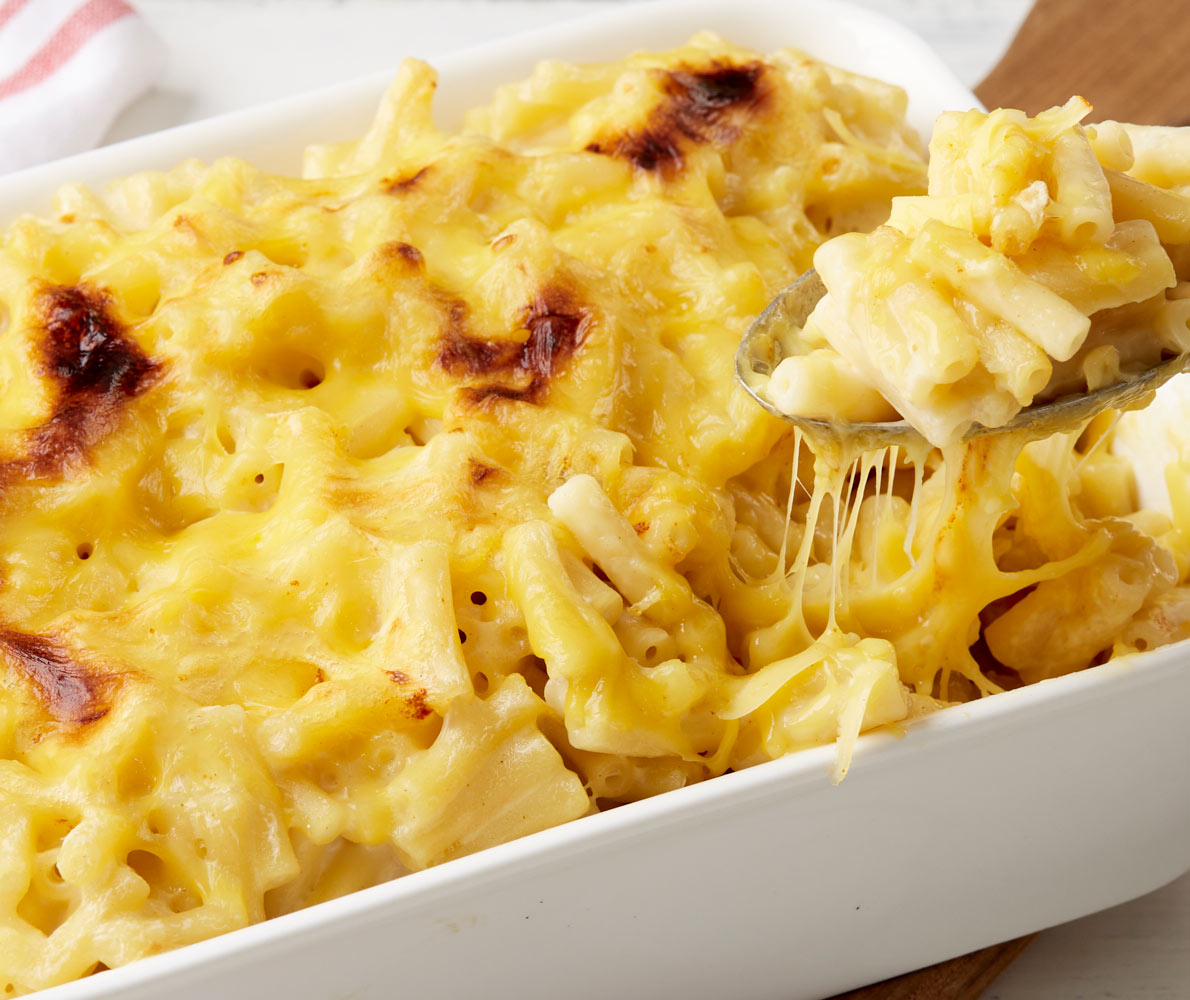 Ingredients . . .
350g macaroni
30g stale breadcrumbs
570ml soya (or oat) drink
70g vegan spread
25g plain flour
200g Applewood Vegan® Grated
Pinch of salt & black pepper
Method . . .
Preheat the oven to 200°C/180°C fan/gas 6.
In a medium heated pan, melt 20g of the vegan spread, and
stir in the breadcrumbs until they are coated evenly.
Transfer the breadcrumbs to a baking sheet, then place them
in the oven for 5 minutes until they are toasted and crispy.
Set aside to cool.
Melt the remaining vegan spread in a pan on a medium heat,
add flour and stir well until thick. Slowly whisk in the soya
drink and add salt and pepper. Bring to a simmer over a
medium heat, stirring constantly with a balloon whisk.
Once thick and glossy, reduce the heat to low, and continue to
cook for 5 minutes, stirring occasionally. Remove from the heat.
Add 150g of the Applewood Vegan® Grated and season to
taste. Stir until the Applewood Vegan® has melted.
Cook the macaroni according to packet instructions.
Combine the Applewood Vegan® sauce and cooked
macaroni, and pour into a large ovenproof dish.
Scatter the toasted breadcrumbs and the remaining
Applewood Vegan® Grated on top. Place in the oven and
bake for 15 to 20 minutes until golden and bubbling.