APPLEWOOD®
Open Chicken & Crunchy Coleslaw Sandwich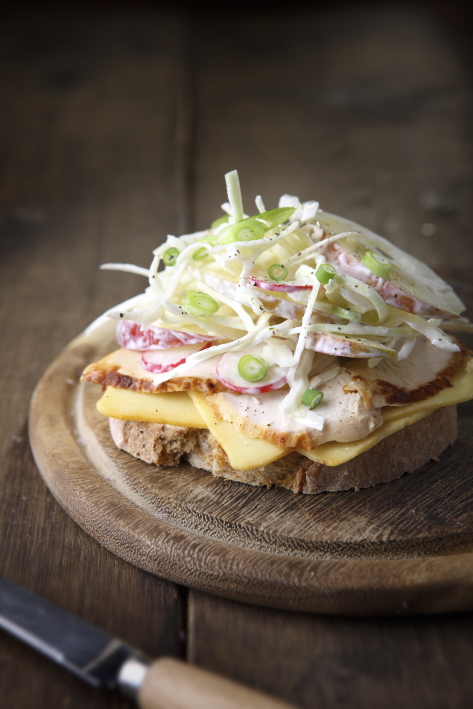 ngredients . . .
2 slices wholemeal of granary bread, buttered
2 Applewood® Slices
2 slices of cooked chicken breast
1 heaped tbsp low fat Greek yoghurt
Juice of ½ small lemon
Freshly ground black pepper
60g Applewood® Wedge, grated
1 small red apple, cored and thinly sliced
100g white cabbage, finely shredded
2-3 radishes, thinly sliced
2 spring onions, cut into fine rings
Method . . .
Begin by making the dressing; simply mix the yoghurt, lemon juice, cabbage, radishes, spring onions and pepper in a mixing bowl until everything is coated evenly.
To make each open sandwich, place 1-2 Applewood® slices and chicken on the buttered bread and top with the coleslaw. Enjoy!