Our Applewood Vegan® Minis have arrived!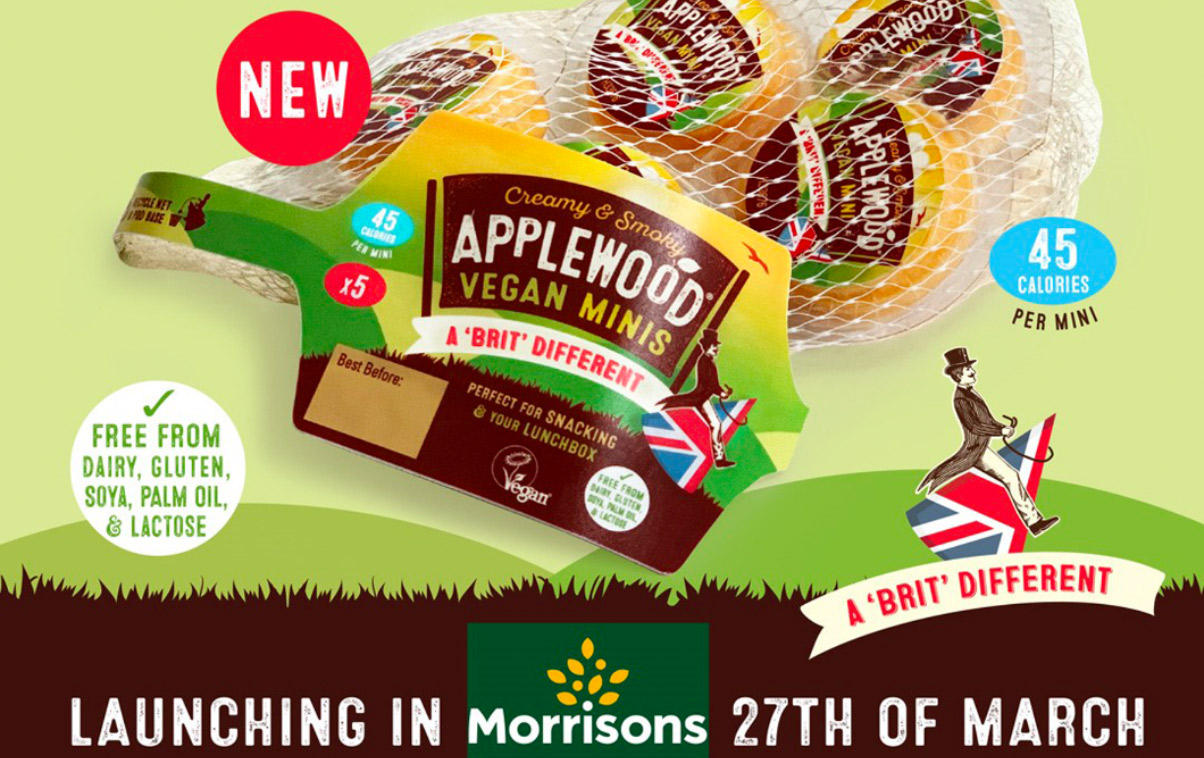 It's time to move up a gear… our Applewood Vegan® Minis have arrived!
It's been a while in the planning, but we are over the moon to announce the launch of our first plant-based snacking cheese. Put your hands together for the arrival of our Applewood Vegan® Minis snacking net, featuring five deliciously creamy and smoky plant-based minis.
Let's face it, we know a thing or two about snacking cheeses, we have been making snacking versions of Applewood®, the UK's number one smoky cheese for many years, so it was about time we launched a mini version of our multi-award-winning Applewood Vegan®.
Like their Applewood Vegan® counterparts, the Minis have a smooth and smoky taste. Many foodies that follow a plant-based diet are saying that Applewood Vegan® has a taste and texture that is very close to a dairy cheese, something that many vegan cheezes lack.
And with the arrival of spring, and summer just around the corner, the launch of Applewood Vegan® Minis couldn't have been more timely. The Minis are perfect for lunchboxes and picnics and are also a good snacking option for anyone counting calories as each Mini contains only 45 calories!
You will find our Applewood Vegan® Minis at your local Morrisons store.
Make mine a Mini, please!