APPLEWOOD VEGAN®
Savoury Flapjacks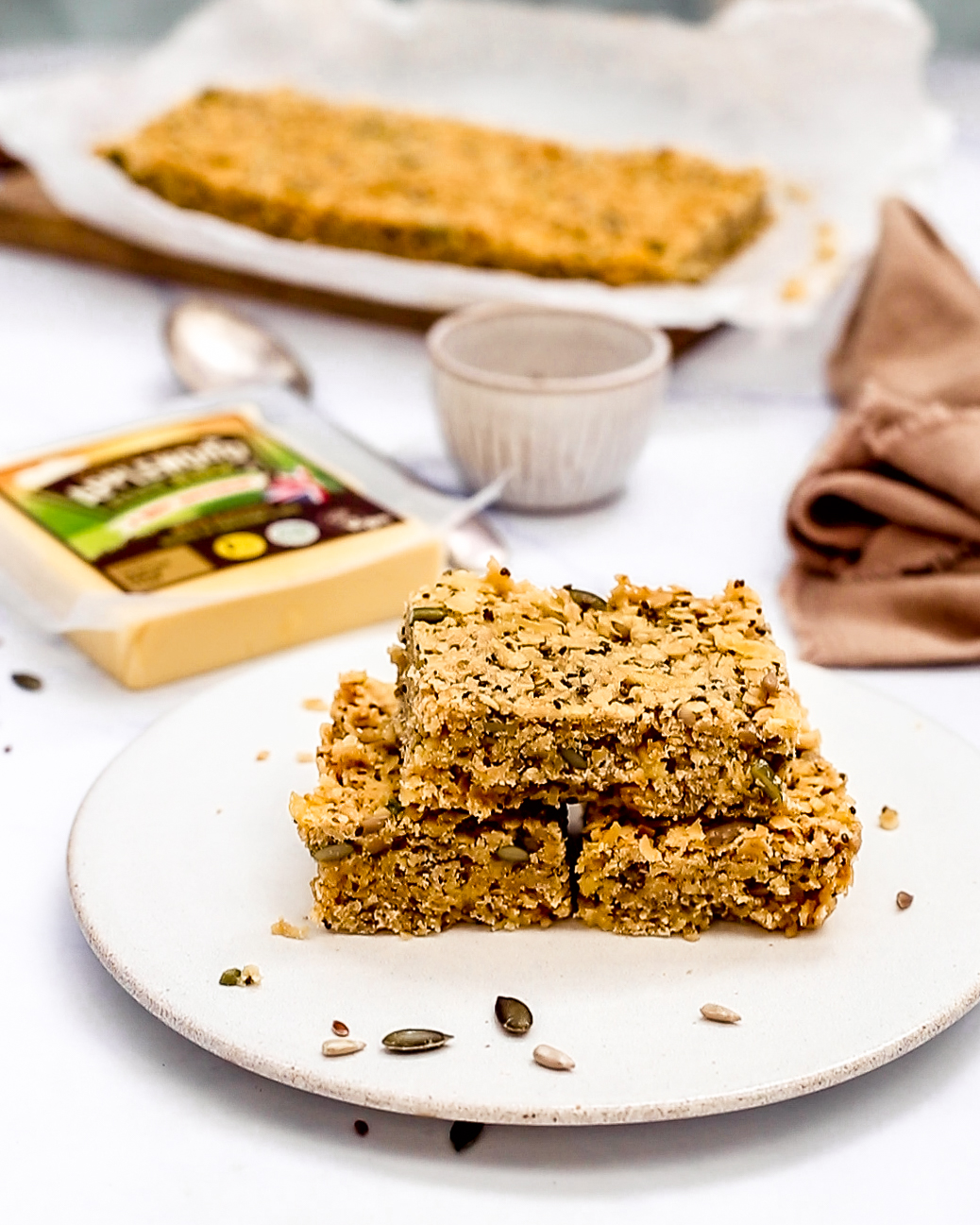 Ingredients . . .
100g plant-based butter
250g porridge oats
1 tbsp chia seeds
100g Applewood Vegan® Block, grated
Egg alternative, beaten
Small bunch of chives, snipped
2 tbsp mixed seeds (we used a mix of pumpkin, sunflower and sesame seeds)
Method . . .
Preheat your oven to 190°C.
Melt the butter gently and add it to your bowl of oats.
Next, add all the seeds and mix well.
Add the egg, cheeze and chives and mix everything together.
Line a tray with parchment paper, add the mix and press down firmly.
Bake for 25 minutes or until golden brown on top.
Let it cool, cut into slices and enjoy!