APPLEWOOD®
Simple Breakfast Muffins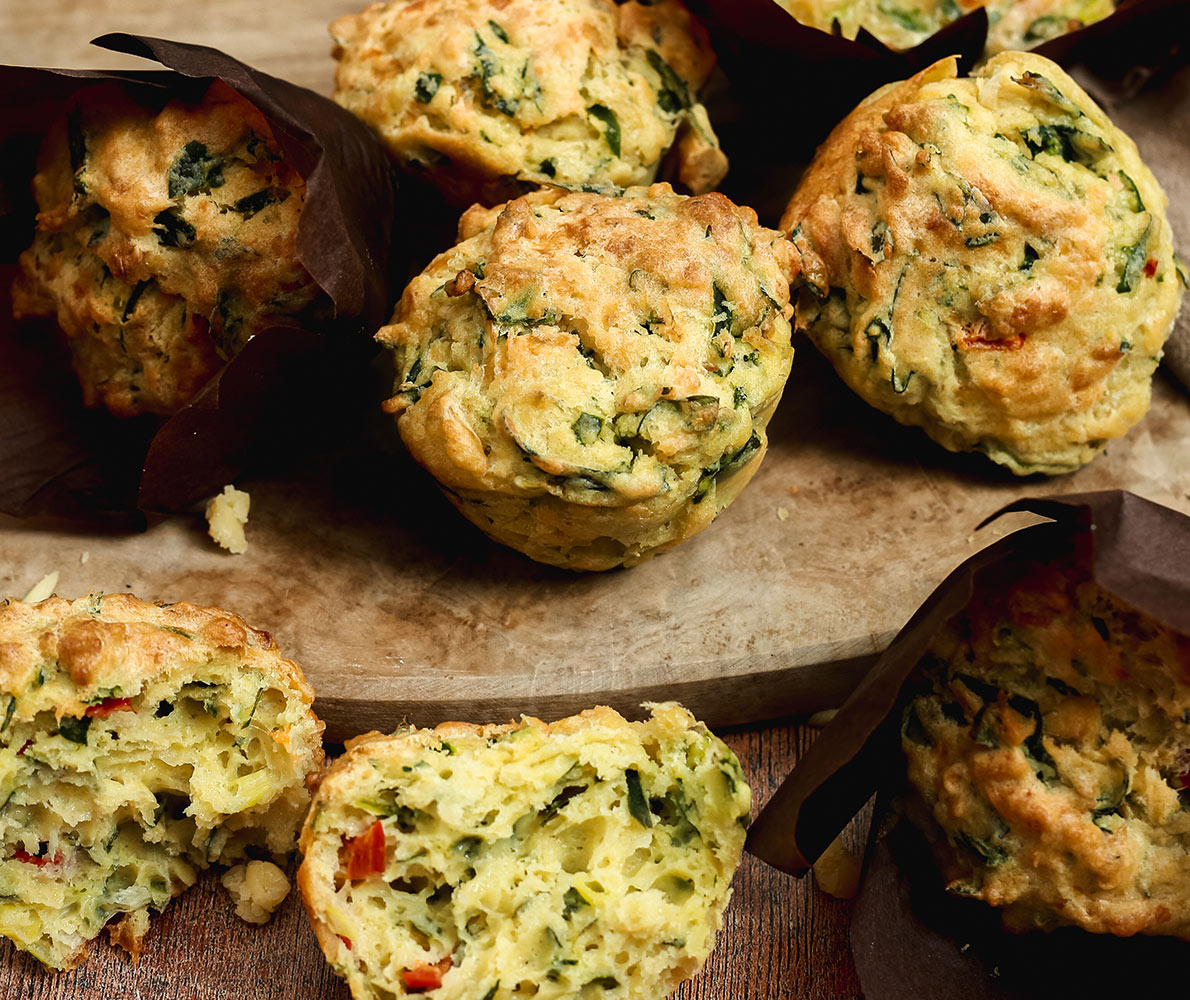 Ingredients . . .
250g self-raising flour
2 eggs
75g melted butter
150ml milk
1 chopped spring onion
75g chopped spinach
Half a veggie stock cube
150g Applewood® Wedge, grated
Method . . .
Preheat the oven to 180°C and pop 12 cases into a muffin tin.
Whisk the eggs in a big bowl.
Add in the melted butter, milk, cheese, spinach and spring onion.
Crumble in the stock cube and mix in the flour.
Bring everything together into a combined mixture – careful not to over mix.
Pop the mixture into the cases and bake for 20-25 minutes until golden brown and cooked through. Enjoy!