APPLEWOOD®
Smoky Paprika Chicken Stack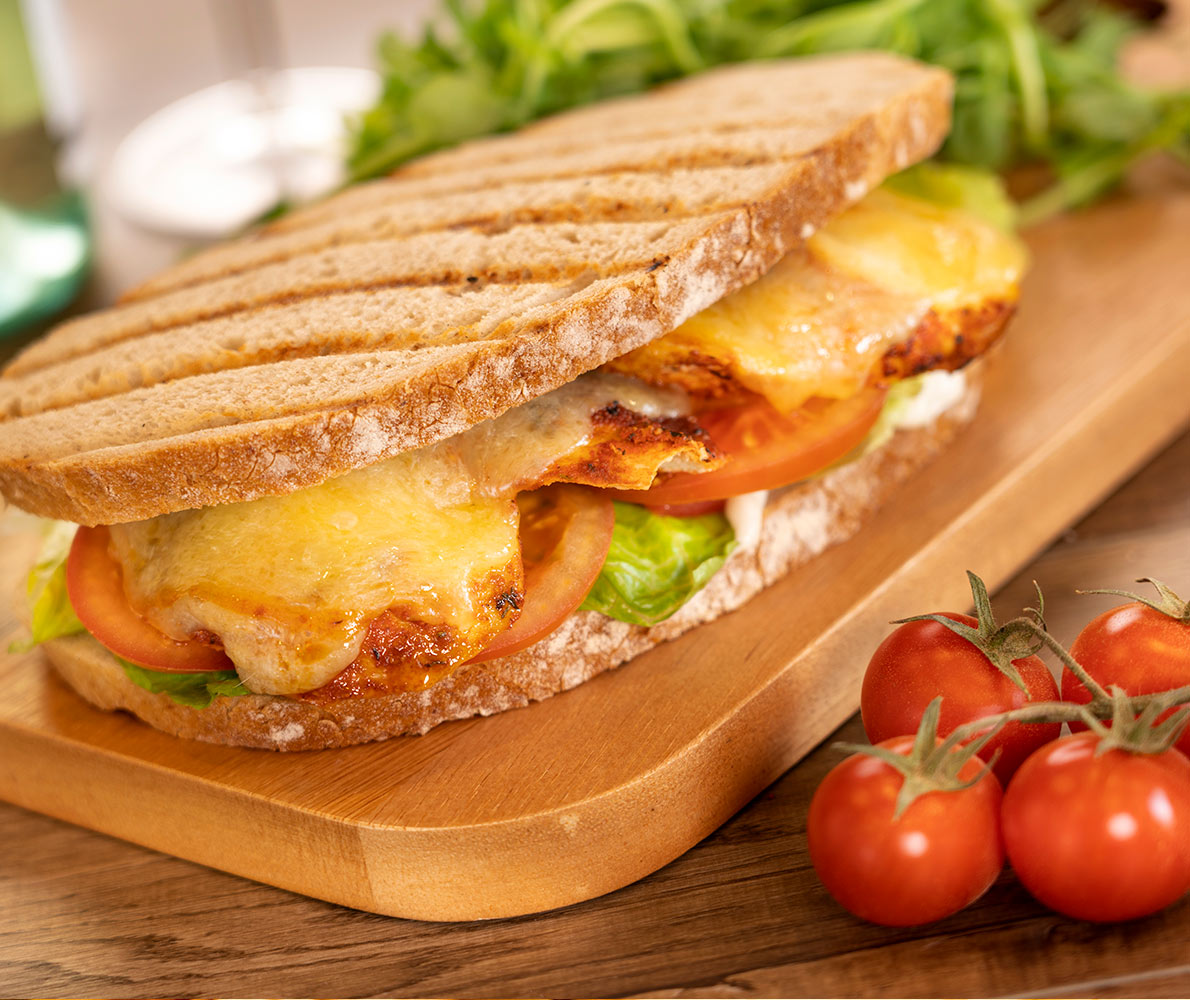 Ingredients . . .
2 tsp smoked paprika
½ tsp garlic granules
¼ tsp dried thyme
Salt and pepper to taste
2 chicken breasts
1 tbsp oil
4 Applewood® Slices
4 large slices of sourdough
80g light mayonnaise
Lettuce leaves
1 avocado, sliced
1 beef tomato, sliced
Method . . .
Preheat the oven to 200C.
Combine the smoked paprika, garlic granules and thyme in a small bowl and season generously with salt and pepper; mix well.
Brush the chicken breasts on both sides with the oil and coat with the seasoning mix. Wrap each seasoned chicken breast loosely in foil. If possible, allow to marinate for 30 minutes.
Bake the chicken parcels in the oven for 20-25 minutes until cooked.
Carefully unwrap the foil and transfer the chicken to a board and slice into 3-4 slices across the breast, to suit the size of the bread. Arrange the Applewood® slices over the chicken and return to the oven for 3 minutes until melted.
Griddle one side of each slice of bread.
To assemble your stacked sandwich, spread mayo onto each un-griddled sides of the bread. Start to build your sandwiches with lettuce, then the tomato slices. Add the chicken and top with the avocado. Season with salt and pepper and top with the remaining sourdough.
Cut each sandwich in half and serve immediately.