APPLEWOOD®
Speedy & Smoky Cheesy Crisps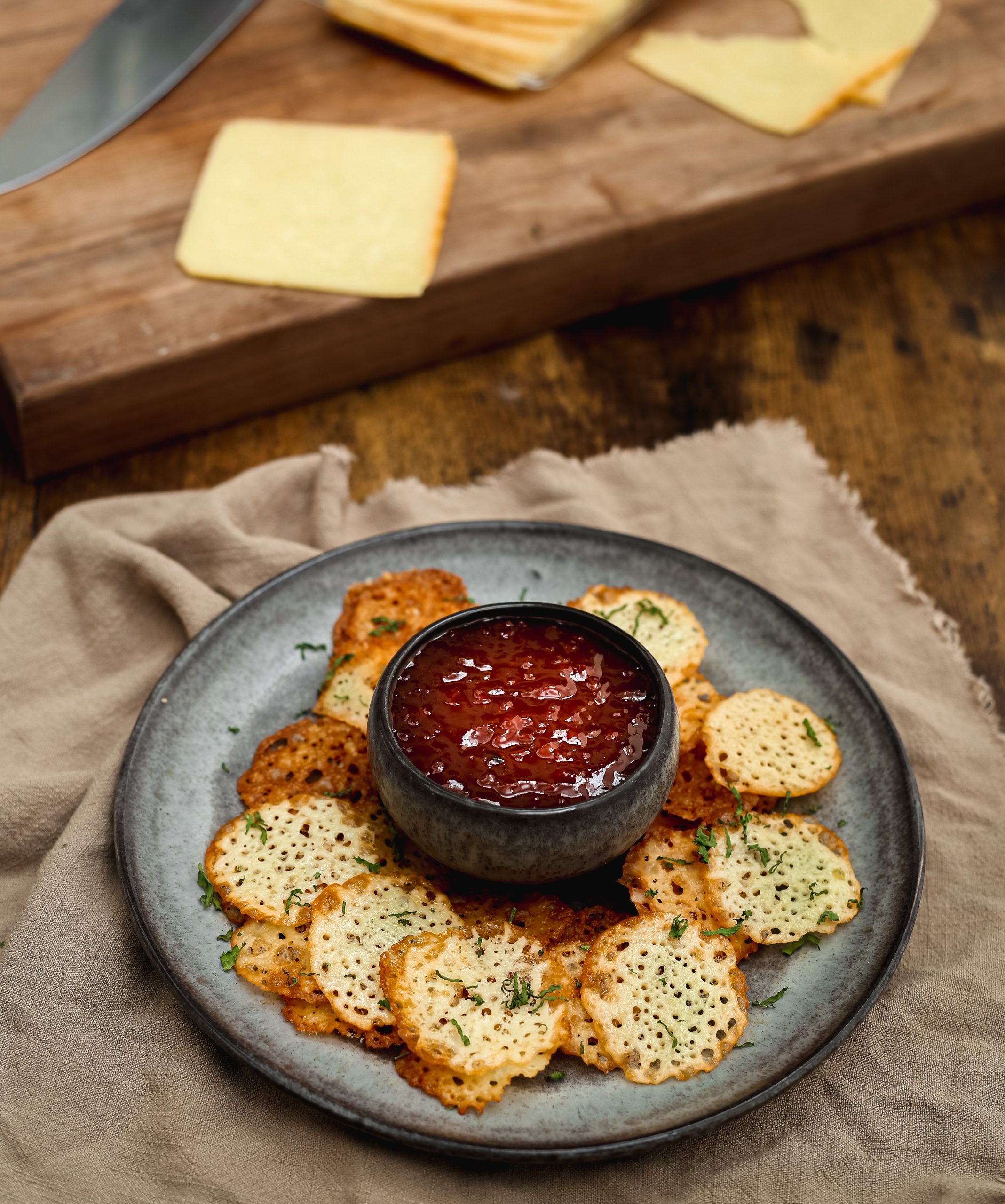 Ingredients . . .
Method . . .
Preheat the oven to 190°c.
Slice your Applewood® slices into small squares.
Place the slices on a tray lined with baking parchment.
Pop in the oven for 8 minutes or until the crisps have started to brown around the outside.
Remove the tray from the oven, allow to cool and enjoy!