APPLEWOOD®
Tandoori Kebabs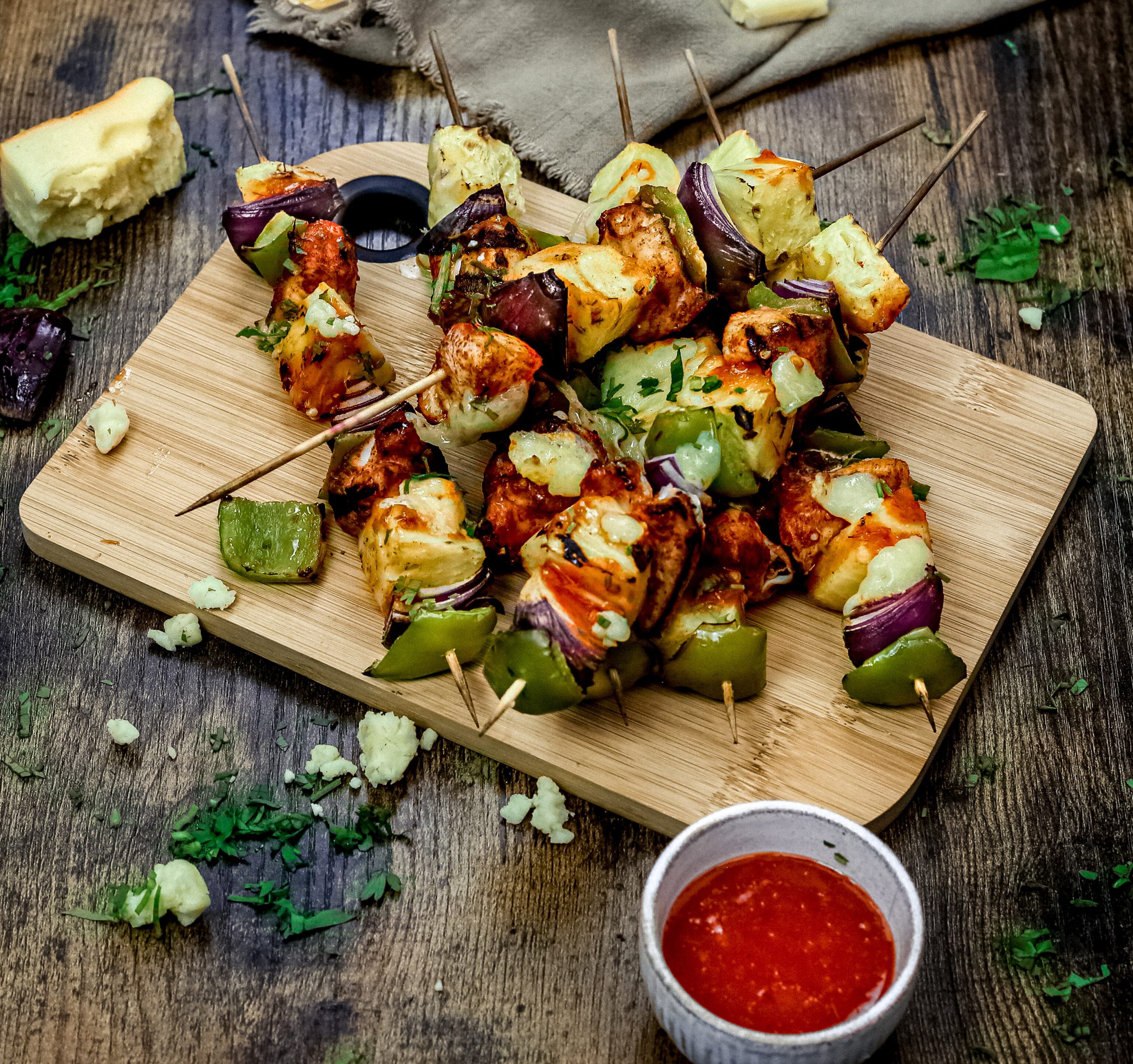 Ingredients . . .
1 small pineapple
80g Applewood® Wedge
4 chicken breasts
1 red onion
1 pepper
1 tbsp tandoori spices
Method . . .
Slice your pineapple into cubes.
Chop your peppers, red onion and chicken breasts.
Season the chicken with tandoori spices and mix well.
Build your kebabs – add the chicken, peppers, red onion and pineapples to a skewer.
Cook your kebabs for 8-10 mins on a BBQ or under the grill, turning frequently
Top with Applewood® Cheese and place in the oven for 7 minutes.