APPLEWOOD®
The Ultimate Cheesy Roast Potatoes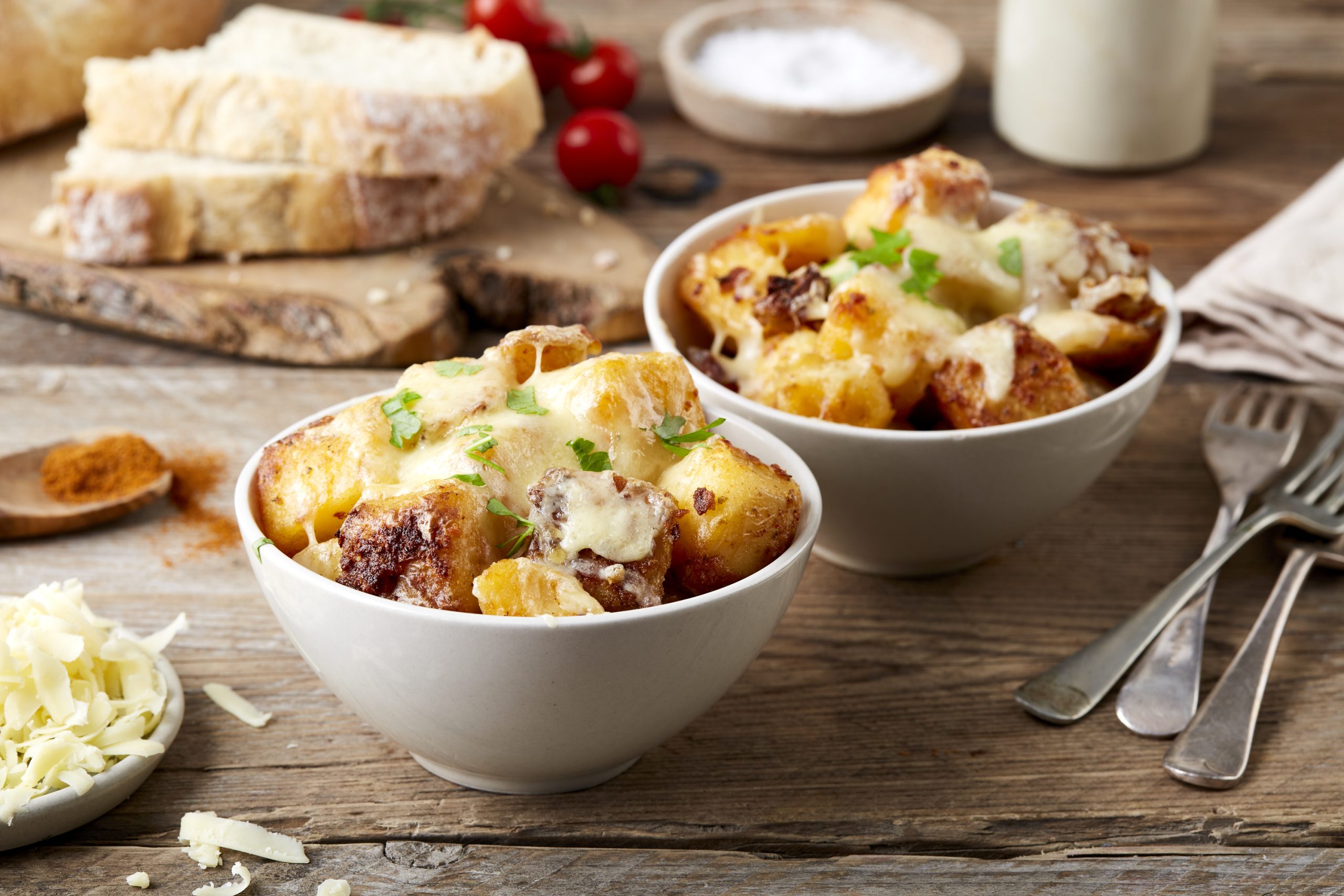 Ingredients . . .
1kg Maris Piper potatoes
80g duck or goose fat
2 tsp flour
160g Applewood® Slices
A sprinkle of paprika, parsley and sea salt to serve
Method . . .
Place the fat in a big roasting tin and heat in the oven at 200C/gas 6.
Peel the potatoes and cut them into even pieces – around three or four depending on the size of the potato.

Boil the potatoes in a large pan for ten minutes.

Drain the potatoes in a colander and leave them to cool for ten minutes.
Shake the potatoes in the colander until fluffy.
Sprinkle the potatoes with the flour.
Carefully add the potatoes to the roasting tin and coat them in the oil.
Cook for 45 minutes – turn them over every ten minutes to ensure they all cook evenly.
Once the potatoes are crunchy and golden, take them out of the tin and place them in an oven proof dish.
Sprinkle with sea salt, and cover the potatoes with the slices. Place in the oven for 5 minutes until the cheese has melted.
Take them out of the oven and sprinkle with paprika and parsley. Enjoy with your favourite dip!