APPLEWOOD VEGAN®
Tomatoey, Garlicky and Smoky Spaghetti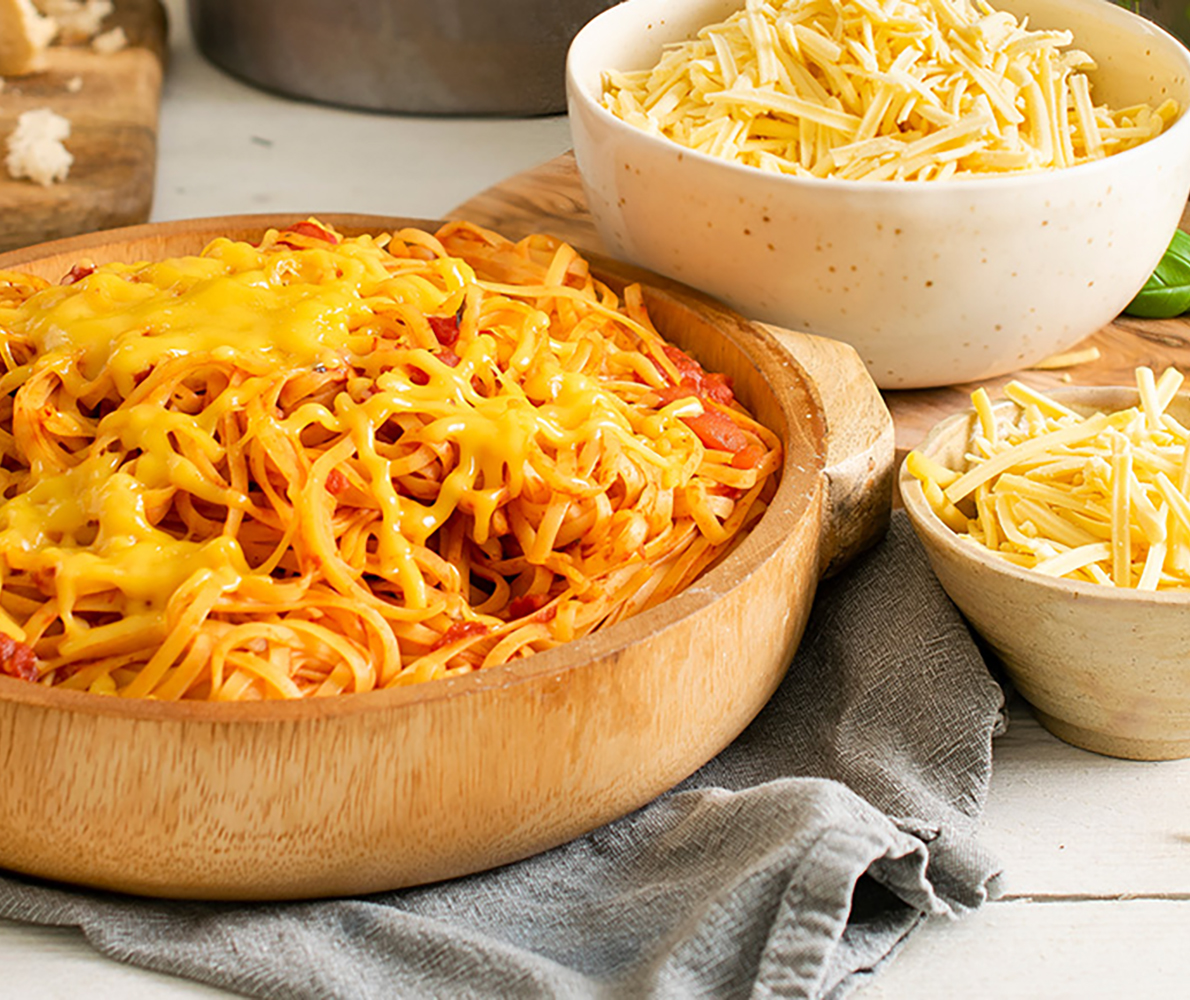 Ingredients . . .
3 cups of cherry tomatoes
5 cloves of garlic
2 tbsp of olive oil
A pinch of salt and pepper
1 pack of spaghetti

200g Applewood Vegan® Grated
Method . . .
Preheat the oven to 180°C. Place the tomatoes, garlic, oil, salt, and pepper in a roasting dish. Roast for 20 minutes, stirring every 5 minutes.
Whilst the tomatoes are roasting, cook the spaghetti according to the instructions on pack.
Drain the spaghetti but reserve a cup of water.
Add the roasted tomatoes into the saucepan with the spaghetti. Combine and then pour in the cup of water.
Pour into a pasta dish, generously sprinkle on Applewood Vegan® Grated, garnish with some fresh basil, and enjoy!