APPLEWOOD®
Wonderful Welsh Rarebit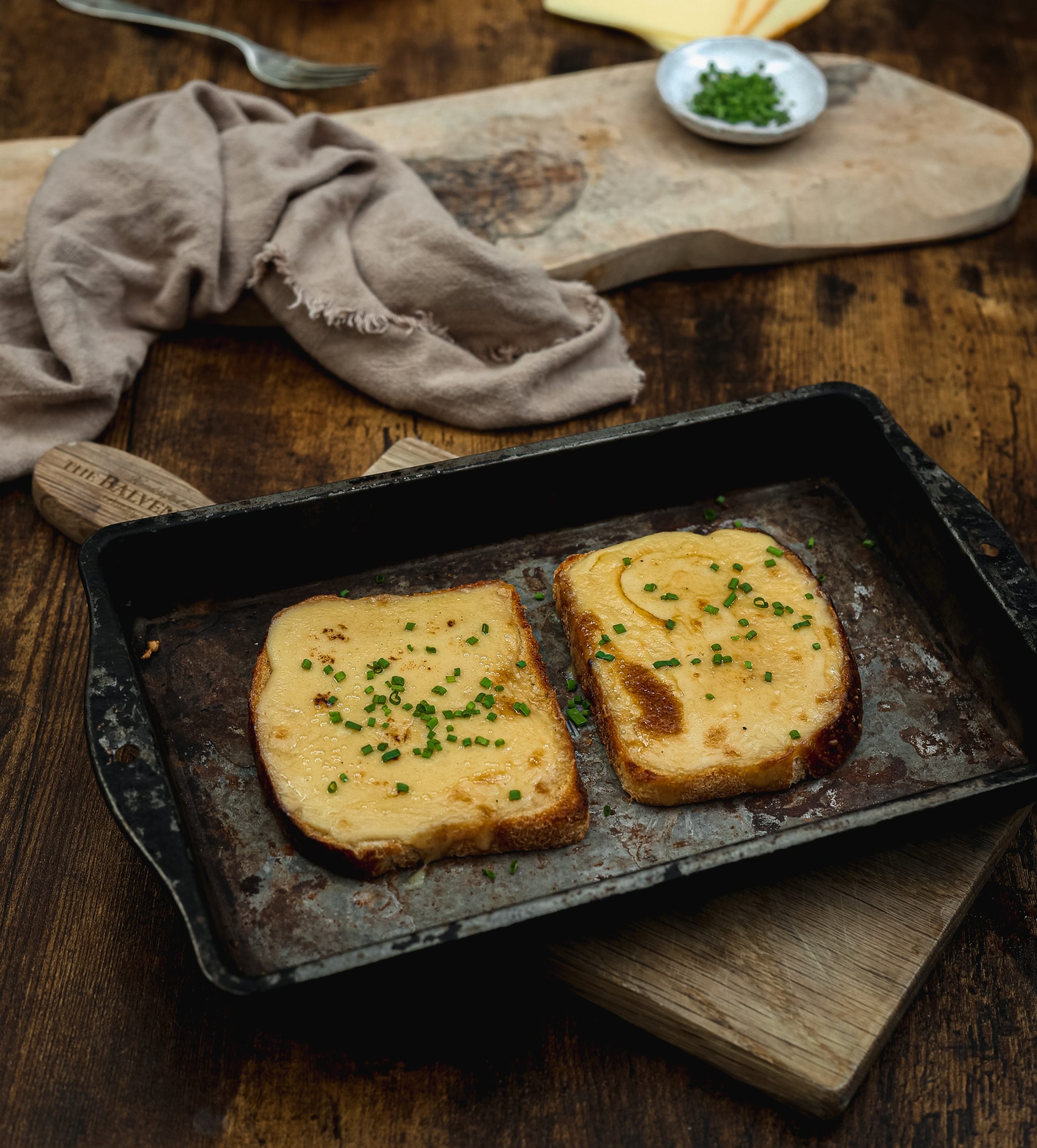 Ingredients . . .
140g Applewood® Wedge, thickly grated
120ml brown ale
25g unsalted butter
1 heaped tsp English mustard powder
25g plain flour
1 tbsp Worcestershire sauce
1 tbsp chopped chives
2 large slices sourdough bread
Method . . .
Warm the ale in a small saucepan and put to the side.
In another saucepan, melt the butter until it starts to foam, then add the flour and stir for one minute.
Bit by bit add the warmed ale whisking constantly to create a thick sauce. Add the cheese and whisk again until it becomes a paste.
Stir in the mustard, Worcestershire and chives.
To bring the dish together, heat your grill to its highest setting.
Grill the sourdough slices on one side until golden.
Flip them over and spread on the cheesy sauce.
Put back under the grill and cook again for a couple of minutes until everything is bubbling and golden. Enjoy!